Auto Title Loans at Phoenix Title Loans
Fast Cash With an Auto Title Loan!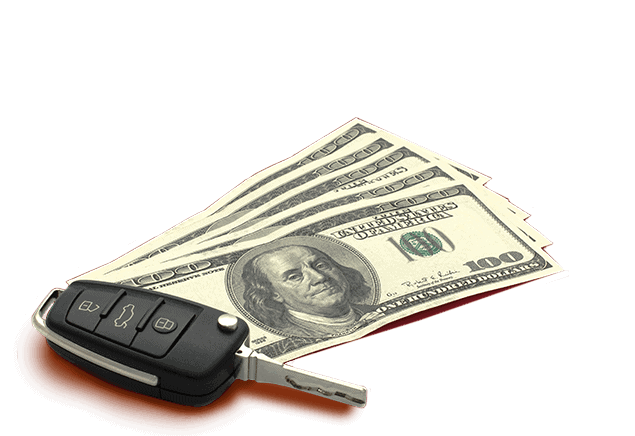 Not everyone has the financial flexibility to bounce back from an unexpected hospital bill, emergency repair, or financial disaster.  That's where Phoenix Title Loans, LLC comes into play.  With an automobile title loan, or auto title loan for short; conveniently offered in Phoenix, Scottsdale, Mesa, and Tempe, you can get the fast cash you need for your emergency within a half hour or less.  The process is quick, painless, and simple, and can make sure you get out of your rut quickly and safely.
The Auto Title Loan Process
The process is incredibly simple. You don't have to worry how for auto title loans Tempe residents deal with them, or how for auto title loans Mesa locals handle them. You simply bring down your car, with the title in your name and some photo identification, and we begin the process.
Our values for vehicles are based off of the Kelley Blue Book value of your car, while taking the condition of the vehicle in mind. That way, you won't have the feeling of doing auto title loans Chandler side, and thinking you would get less value if you didn't do those auto title loans Scottsdale side. You give us information, outlined in more detail here, and we make you a cash offer on your vehicle. The offer stands at all of our locations, so for auto title cash loans Tempe residents can have the same peace of mind auto title cash loans Chandler locals do. It's just like the types of title loan Phoenix suburbanites relate to. An automobile title loan is a loan against auto title concept.
The Benefits of an Auto Title Loan
Automobile title loans can be considered a modern day throwback to the pink slip auto loans as well. The amount that we offer does not ALL have to be accepted, and it's wise to not take the extra cash just because you can.  Afterwards, you simply make the required minimum monthly interest payments on the loan until you're ready to pay back the amount in full. That's why we have the types of auto title loans Mesa residents enjoy, just like our types of auto title loan Tempe locals rave about.  What's also truly important about paying us back that we advise all of our customers is to pay more than the monthly minimum.
When you make monthly payments, you're simply covering the interest on the loan.  Paying back any amount extra not only lowers the interest each month (which means lower monthly payments). This also helps you pay back the loan faster.  Rather than paying back your thousands all at once which can be extremely difficult, you can pay them back piece by piece each month.
 Our List of Popular Brands
We'll do auto title loans on just about any vehicle, so this is not an exclusive list just some of the many that were overly qualified with!
Any other perks to Phoenix Title Loans that makes you stand out?
Absolutely! While our competition will offer 30 day no interest on their loans, we have an option essentially giving you 60 days without coming in and making a payment!  That's right, two whole months to get you back on your feet before you even need to make the first payment.  Once an offer is accepted, we can deduct the minimum amount for your first payment before we hand the cash to you.  Thereby, giving you 60 days before you have to make the first payment yourself.
We also have the benefit of accepting almost ANY vehicle as long as the title is free and clear. If it's not yet, contact us and we can assist as best we can. And even IF you chose to go somewhere ELSE for your auto title loan Phoenix Title Loans can still help you out!
We buy out title loans and even refinance title loans in case you feel it too much to handle. And at our location in Van Buren our Boat Pawn customers have the benefit of us storing their boats with us while they pay. Free up time to get your loan paid and space around the home for whatever purpose in mind. What other Title Loan company is willing to provide these great services? Other than us, very few.
Multiple Locations in Arizona
One of the best features of Phoenix Title Loans is our multiple locations across the Valley of the Sun. Instead of desperately searching for an auto title loan Phoenix store, just look to us! We have eleven locations spread throughout the Valley, in Phoenix, Scottsdale, Chandler, Avondale, Mesa, Tempe, Casa Grande and so on. We even provided the kinds of auto title loans Casa Grande locals would want! And customers keep coming back to us as the auto title lender choice when they need a financial problem solved!