Get The Cash You Need With Auto Title Loans Scottsdale Citizens Trust!
How To Get an Auto Title Loans Scottsdale, AZ Residents Trust
You can apply online or come in person to our Scottsdale location to fill out an application. Once the application is received, one of our professional will evaluate it and give you a quote of how much we will loan.
Come on down to our Scottsdale location with:
Vehicle Title
Valid Driver's License or Government Issued ID
Proof of Income (No job required but we offer a high title loan and lower interest with proof of income)
Proof of Address (Not required. We offer a high title loan and lower interest with proof)
Proof of Insurance (If your vehicle is valued at over $4000.00)
Spare Key (Not required but a discount happens if you leave us a key)
We conduct a speedy inspection of your vehicle while you fill out our easy and intuitive loan documents. Done! Finito! Fertig! After that simple process, you walk out funds in hand from our auto title loans Scottsdale residents are looking for.
About Our Auto Title Loans Scottsdale, Az
Title loans offer people a method of acquiring a needed loan without having to go through traditional lending institutions such as a local bank branch. Banks often base their loans off credit ratings and current employment earnings. For many people, they simply do not qualify for a loan despite owning collateral or items that can be used as collateral – this where we come in. We provide loans based on the value of an automobile title and our loans are fast, easy, and don't require a credit check.   
Low Loan Interest Rates
Phoenix Title Loans, LLC, is unique to Scottsdale, Arizona, in the sense that we can offer low-interest rates.  As discussed above, we make you a cash offer.  If you decide to take less than half of the cash offer we've given you, then we will instantly and automatically lower your interest rate! There's nowhere else in town that will come close, and if you need more than half, you can find out other ways to lower your interest rate here.
Why Choose Phoenix Title Loans, LLC at our Scottsdale Location?
There are several reasons to do business with us. First and foremost, we are Arizona residents – not simply a local arm of an out-of-state business. This is our community and we take pride in helping our fellow residents. As noted above, our loan process is quick to complete. This allows customers to have their loan completed within an hour; plus they get to keep the keys of any automobile they put down for collateral.
Additionally, we can also help in unique situations such as a no job title loan or help with refinancing title loans that are currently outstanding with auto title loans Scottsdale can trust.
We've helped save businesses, save people's houses, even their mortgages with our auto title loans Scottsdale style.  We've even done loans upwards of $50,000 on Ferraris, loans on BMW's, loans on Exotic Vehicles like Lamborghinis, we even had a motorcycle sitting in our showroom for a year!  We're always here to help our customers, and will make whatever accommodations to help our customers meet their financial obligations.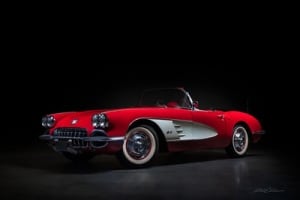 If you meet one of these special circumstances, Exotic Title Loans, BMW Title Loans, Luxury Car Title Loans, or even a Motorcycle Title Loan, just give us a call or come down to our location in person today and Phoenix Title Loans in Scottsdale, AZ will do everything in their power to take care of you.
The Types of Auto Title Loans Scottsdale Is Looking For
We offer auto title loans Scottsdale residents cannot resist on vehicles including but not limited to:
Cars, Classic Cars, Commercial Trucks, Commercial Vans, Junkers, Luxury Cars , Motorcycles , Repairs Of Vehicles, RVs – Recreational Vehicles , SUVs – Sport Utility Vehicle, Trucks
Easy As 1, 2, 3
Along with no credit check, our loan process is fast and convenient – allowing our clients to get the money they need as quickly as possible. Plus we don't require the keys or the automobile itself, which stays with the owner allowing them to receive a loan and still make use of the item they put down for collateral.
Above all, we understand that we're providing a service to the community and we're willing to go that extra mile to help out and that includes options such as our no job auto title loan. Lastly, we do more than just issue loans. We can also assist customers who need to refinance title loans that are currently outstanding.  
Our Scottsdale Location
Phoenix Title Loans, LLC
7126 East Shea Blvd
Scottsdale, AZ 85254
M-F 9AM-6PM | SAT-SUN 10AM-5PM