North Scottsdale Loan & Gold
North Scottsdale Loan & Gold is Scottsdale's premier pawn shop specializing in high-value items.  We're here to offer you pawn loans for watches, including Rolex, and Breitling watches and will give you top cash for your items.  We will also buy gold, buy silver, or buy platinum, and also buy your jewelry if cash is what you need.  We also offer auto title loans for any vehicle you might have.  If you need cash fast, we're here to help.  We service all of Scottsdale, Paradise Valley and the North Valley.
Our pawn shop will give you the most money for your watches, paintings, or vehicles.  Come in and sell your Rolex watch or your Breitling watch today, or simply get a pawn loan on the item.  If an auto title loan is what you seek, we will give you the amount you desire up to $250,000 for your vehicle.
Pawn, Sell or Buy Valuables at North Scottsdale Loan & Gold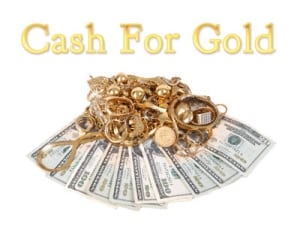 At North Scottsdale Loan & Gold our pawnbrokers are skilled, experienced and well equipped to recognize value when we see it.  Moreover, we are prepared to present you with the highest offer possible, and turn it into cash in your hands in mere minutes!
Whether you choose to pawn or sell your items for cash, North Scottsdale Loan & Gold, presents the best possible offers for your valuables.  In addition, there is only a slight difference between our offers to buy or loan on the items brought in to our store.
Our pawn loans are for 90 days, and for the duration we keep them safe and secure at our facility, until you return to pay the loan.  There are never any fees incurred for early payment.  Moreover, we deduct a redemption discount from the total amount due.  Or, if you need more time, we can rewrite the pawn loan if you pay the interest accrued to date.
Our store has a great selection of quality jewelry, electronics, luxury accessories, art work and more, for sale, without the retail price tag!
Title Loans
In collaboration with Phoenix Title Loans, LLC, North Scottsdale Loan & Gold provides cash to our customers with secured title loans of all kinds.  As long as you have a free and clear title, and own it outright, we are prepared to hand you a stack of cash for a title loan.  For over a decade we have provided auto title loans, with lower interest rates, and highest cash offers.  In addition, we can give you a loan on your motorcycle, RV, collector car, boat and more.  If it has a title, free of any liens, you can secure a title loan with our store!
Bad credit, or no credit, come down and visit us today. Come visit us today and get fast cash on the spot.  Our pawn shop in Scottsdale is here as a PTL Partner and ready to help.
Map of North Scottsdale Loan and Gold
Business Hours:
Monday 9:00 AM – 6:00 PM
Tuesday 9:00 AM – 6:00 PM
Wednesday 9:00 AM – 6:00 PM
Thursday 9:00 AM – 6:00 PM
Friday 9:00 AM – 6:00 PM
Saturday 10:00 AM – 5:00 PM
Sunday 10:00 AM – 5:00 PM