Welcome To Title Loans 101 to Answer How Do Title Loans Work!
Title loans are also known as a secured loan.  But, these loans are streamlined to motorized transportation, that provide proof of ownership with a legal title.  Therefore, how title loans work is similar in some aspects to traditional lending, yet in other ways, they are vastly different.  With a secured loan, the amount you borrow is based on loan-to-value.  It does not rely on your credit score, nor does a title loan affect your credit score.  With that said, let's take a closer look, at the question and answer, how do title loans work…
How Do Title Loans Work When It Comes to the Amount That I Can Borrow?
You can borrow as much cash as necessary, up to the value of your car.  We'll always offer you the highest cash value we can, and you're welcome to take less than what we offer.  The amount is based solely on the value of your vehicle, and the condition that it's in when you bring it to us.  Being an alternative to traditional lending institutions, we know how to accurately assess your vehicle, to determine the amount we can lend.
Do I Need a Job?
You don't need a job to get an auto title loan.  We won't ask for pay stubs, and we don't ask for proof of income.  Your automobile is your source of collateral, and that is all you need to provide.
Does My Income Matter?
Your income, as stated above, does not matter whatsoever to us.  Your vehicle is the collateral, you're simply responsible for the interest that accrues until you pay it back.
I Want to Pay the Loan Back When I Get My Tax Refund, Is That Okay?
That's perfectly fine.  You pay back the loan whenever you have the money.  However, interest on the title loan accrues daily, beginning the first day of the loan.  Therefore, the minimum monthly payment only covers that accruing interest.  So consequently, it's your prerogative to either pay above the minimum monthly payment, or pay it in one lump sum.  But, until the loan is satisfied, and paid in full, the accruing interest must be paid according to your payment schedule.
How Do Title Loans Work With Monthly Payments?
There are minimum monthly payments on the loan to pay off your interest on the loan.  You can pay more, to start paying down your principal as well.  This will lower the amount of monthly payments you're required to make.
What Documentation Is Needed to Get a Title Loan?
A valid driver's license is not necessary.  The title of the car needs to be in your name, needs to be lien-free, and you're good to go.  A valid photo ID is necessary just to verify your identity, but for an auto title loan, you only need the title.
How Do Title Loans Work with Getting Cash Quickly?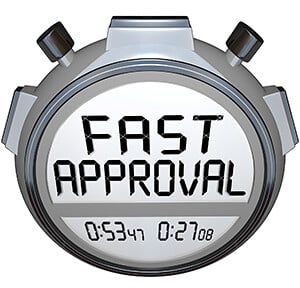 You get your money instantly!  The process for an auto title loan is short and sweet.  We check your credentials, the title, make, model and the mileage on the car.  After that, we look at the aesthetic appeal of the vehicle, and have you start it up, to ensure that it is in good working order.  Once that is done, we walk back in with you, verify its current market value, according to the KBB, and then present our cash offer to you.  If accepted, the paperwork is written up, you present your ID, title, et al, and then provide the needed signatures.  Finally, we count out the offer in cash, and hand it directly to you.
The entire process, from the beginning of the assessment, to counting out your cash offer to you, can take as little as 45 minutes or less.
Do I Need Utilities In My Name To Get A Title Loan?
No, you do not.  Utilities are not necessary to qualify for an auto title loan.  Just some sort of ID to verify your identity, with your valid and current address, is all that is necessary.  Past that, you're good to go!
How Do Title Loans Work When You Have Credit Problems?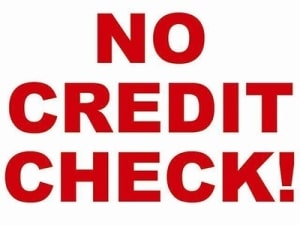 The beauty of an auto title loan is that we do not have to check credit at all.  Credit is not necessary for auto title loans from us, and it doesn't matter where your credit might sit.  All it requires is a vehicle, a title, and current and valid photo ID, and you can leave with cash in hand.  Whether you have bad credit or no credit, we can still provide you with the cash you need quickly!.
How Do Title Loans Work If I Want the Car Stored for the Duration of the Loan?
With the accepting of your auto title loan, we're more than happy to store your car in our safe, secured lot.  While, in most cases, you can take the car and drive it away with the cash in your hands, we will gladly place it in storage, for the duration of the loan.  In fact, when we store your vehicle until the loan is satisfied, can be to your benefit.  Because it can maximize your loan value, as well as lower your interest rate, dramatically.
---
What Makes Phoenix Title Loans Stand Out Above the Rest?
We also have the benefit of accepting almost ANY vehicle as long as the title is free and clear.  If it's not yet, contact us and we can assist as best we can, or perhaps refer you to who can.  Because helping you out, in what ever way we can, is ultimately our goal as a company.
We also refinance title loans in case you feel it too much to handle.  And at our location in Van Buren our Boat Title Loans customers have the benefit of us storing their boats with us while they pay.  Thus, making it possible to free up some space at home, while you are making the payments to satisfy your loan in full.  What other Title Loan company is willing to provide these great services?  Other than us, very few.
How Do Title Loans Work Regarding Low Loan Interest Rates
Phoenix Title Loans, LLC, is unique to Phoenix, and surrounding areas.  For instance, Apache Junction, Queen Creek, Eloy, Coolidge, Peoria, Goodyear and North Phoenix, are recognized and can benefit from the lowest interest rates in town.  While many competitors simply offer interest rates that are based upon the value and loan-to-value, we offer many different options for customers to save money.  We can use as much or as little personal information to try and improve the terms of your loan.  While not required, credit score, income, residence, and other things can be used to help however possible.
Multiple Locations in Arizona
One of the best features of Phoenix Title Loans is our multiple locations across the Valley of the Sun. Instead of desperately searching for an auto title loan Phoenix store, just look to us! We have eleven locations spread throughout the Valley, in Phoenix, Scottsdale, Chandler, Avondale, Mesa, Tempe, Casa Grande and so on.  Because we provide the kinds of auto title loans and the amount of cash our customers can rely on!  And customers keep coming back to us as the auto title lender choice when they need a financial problem solved!
What If I Still Have Questions?

If you still have questions, then please do not hesitate to contact us.  At Phoenix Title Loans, we are more than happy to answer as many questions you may have.  You can call us directly, at (480) 499-4699, or call any one of our eleven locations to speak to a representative.  Or you can click on the bottom right of your screen, and reach our next available assistant on our live-chat.  In addition, our assistant can even begin the process online, prior to you arriving at the location nearest to you.
Phoenix Title Loans not only knows how to make accurate assessments, and present the best cash offers around… We know how title loans work, and how you can make them work for you!