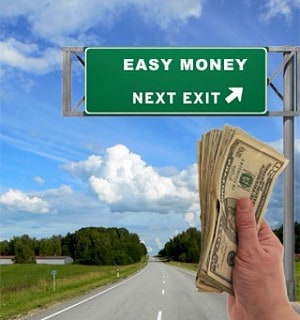 Get Cash With A Motorcycle Pawn Loan from Phoenix Title Loans
Own a motorcycle?  Did you know that you might qualify for one of our motorcycle pawn loans on your bike from Phoenix Title Loans, LLC?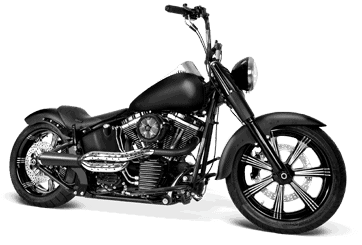 We all know what auto title loans are, but do you know you can get motorcycle pawn loans?  We take pride in serving our customers, and we want to offer our customers as many options as possible for pawn loans, such as motorcycle pawn loans, to obtain the fast cash they need. Phoenix Title Loans also provide Dirt Bikes Pawn Loans and Scooter Pawn Loans as well!
Unlike other types of loans and lenders, we recognize the value of your bike and are ready to offer a motorcycle pawn loan to secure the cash you need.  So whether you own a Harley Davidson, Indian, BMW, Ducati, Triumph, Victory, Honda, Kawasaki, Yamaha or any other brand, we can give you cash for it.  Whether you have a full dresser, bagger, chopper, custom, racer, drag bike or a cruiser, as long as you have a clear title in your name, you are qualified for a motorcycle pawn loan from Phoenix Title Loans, LLC.
Get Fast Cash with a Motorcycle Pawn Loan
Unlike car title loans, a motorcycle pawn loan requires that we keep your bike; we then store it in one of our safe and secured storage facilities for 90 days, or until your loan has been satisfied.  For the duration of your loan your bike is just as safe as it is locked away in your own garage.
Get the money you need today with a motorcycle title loan from Phoenix Title Loans, LLC by completing our online application.  You can even give us a call or visit one of our 10 convenient valley locations; located in Phoenix, Scottsdale, Avondale, Mesa, Tempe, Chandler and Casa Grande.  We will give you the most cash for your motorcycle so if you need cash now, give us a call!
No Credit Check Motorcycle Pawn Loans Exist too!
One thing that scares customers from receiving a title loan is the fear of a credit check.  Rest assured that there are no credit checks here to be made for most of our motorcycle title loans.  Our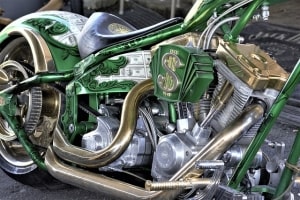 main concern is the condition of the bike itself.  If that is in good condition, then we proceed with the process of getting you cash when you need it.  Good credit?  Great!  Bad Credit?  Awesome!  No Credit at all?  Not a problem.  Phoenix Title Loans understands the urgency of getting the money you need; so don't let a fear of credit checks stop you!  No Credit Check Motorcycle Pawn Loans are waiting for you now.
Popular Motorcycle Brands We Accept
We provide Pawn Loans on any and all brands that retain value.  For instance:
What Makes Phoenix Title Loans Stand Out?
We also have the benefit of accepting almost ANY vehicle as long as the title is free and clear.  And we also have the storage space and ability to ensure that your motorcycle is safe and secure while stored for the duration of the loan.
We buy out title loans and even refinance title loans in case you feel it too much to handle. And at our location in Van Buren our Boat Pawn Loans customers have the benefit of us storing their boats with us while they pay. Free up time to get your loan paid and space around the home for whatever purpose in mind. What other Title Loan company is willing to provide these great services? Other than us, very few.
Low Loan Interest Rates
Phoenix Title Loans, LLC, is unique to Phoenix, Scottsdale, Mesa,  Chandler, and Tempe; in the sense that we can offer the lowest interest rates in town.  While many competitors simply offer interest rates that are based upon the value and loan-to-value, we provide options that will benefit you.  We can use as much or as little personal information to try and improve the terms of your loan.  While not required, credit score, income, residence, and other things can be used to help however possible.  We refer to these as Preferred Pawn Loans.  These standards can increase your cash offer, and / or lower the interest rates on your loan.
Multiple Locations in Arizona

One of the best features of Phoenix Title Loans is our multiple locations across the Valley of the Sun. Instead of desperately searching for an auto title loan Phoenix store, just look to us! We have ten locations spread throughout the Valley, in Phoenix, Scottsdale, Chandler, Avondale, Mesa, Tempe, Casa Grande and so on. We even provided the kinds of auto title loans Casa Grande locals would want!  And customers keep coming back to us as their preferred lender when they need a financial problem solved quickly! This trust in our customers is the reason, among many, we have been in successful business for over a decade and beyond!