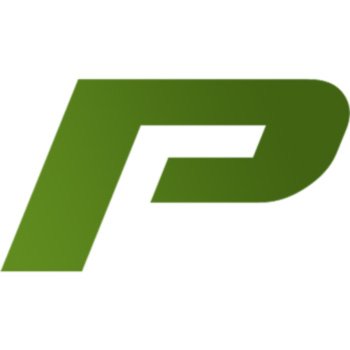 Phoenix Title Loans, LLC
Want to Know About Phoenix Title Loans?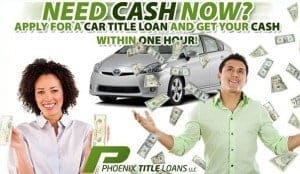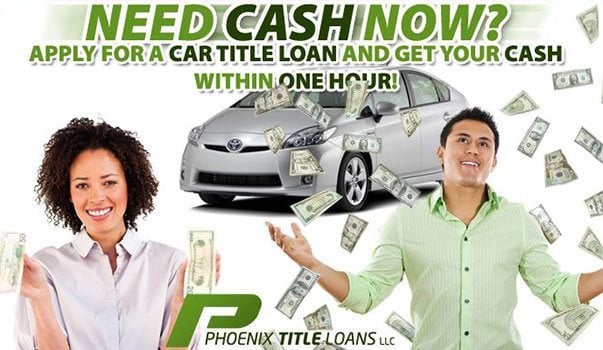 There's no need to feel embarrassed or concerned about your credit rating.  Many of our customers have a less than perfect credit rating or no credit rating at all.  If this is the case for you, banks most likely would refuse to make a loan to you.
For more than a decade, it has been about Phoenix Title Loans, LLC being a leader in providing fast cash on vehicle title loans to Arizona residents.  We are proud of our ability to get people approved for car title loans, providing quick easy access to money when they need it.  Our auto title loans are for people who need to borrow money for any reason, and since we are a fast loan service, it's for those who need to get their cash quickly without going through a credit check or long application process.
Vehicle title loan amounts can range from $100.00 to $100,000.00 depending on how much you need and the value of your vehicle.  Since the title loan is based on the value of your vehicle, we can get you approved for the money you need even if you have bad credit because we don't run credit checks.  With locations in Phoenix, Scottsdale, Avondale, Mesa, Tempe, Chandler and Casa Grande areas, we're always here and ready to help you.  We also have our Online Application attached below, for your convenience.
How About Phoenix Title Loans and Refinancing a Title Loan?
At Phoenix Title Loans, LLC we also offer refinancing on existing car title loans.  If you're currently feeling strapped or overwhelmed with a high interest car title loan from another company, having difficulties in making your payments or just need more money, refinancing your vehicle with a new car title loan from Phoenix Title Loans, LLC can help.  We can pay off your existing car title loan, give you a new vehicle title loan with a lower interest rate, more cash in your pocket, lower monthly payments and give you an EXTRA $50.00 CASH BACK as our way of thanking you for your business.
Another thing about Phoenix Title Loans, LLC offering vehicle title loans and auto title loan refinancing on anything with an Arizona title including cars, trucks, motorcycles, RV'S, trailers, ATV'S, boats and more. With 10 offices located in the Phoenix Metro, Scottsdale, Laveen, Mesa, Tempe, Chandler and Casa Grande areas, Phoenix Title Loans, LLC is there to serve you.  To speak with one of our friendly vehicle title loan specialist's you can call us at (480) 499-4699 or fill out the short application on this page to get the process started.
Our Values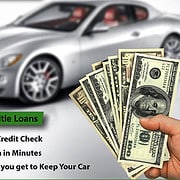 When you take a vehicle title loan through Phoenix Title Loans, LLC you will quickly discover the difference between us and other lenders.  In a very short time, we have established an outstanding reputation for quality service thanks to our staff who are dedicated to customer service.  At the risk of sounding like a cliché, we believe in the Golden Rule of doing unto others as you would have done to you.  And it's about Phoenix Title Loans, LLC and how we built our reputation on this.
You see, we are not some monolithic corporate giant who will spend a million dollars to get your business only to treat you like just another number or dollar sign.  We are a locally owned and operated title loan company here to provide our community with the ability to retrieve the cash they need quickly!  Our offers rely on your vehicle's loan-to-value amount, based on its current market value.  Therefore, value is everything to us!
Our Mission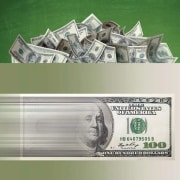 We are here to provide you with fast cash when you need it and where you need it.  The best thing about Phoenix Title Loans and our lending mission is to be your source of ready cash.  We don't care about low credit scores, previous bankruptcies, tax liens or even repossessions in the past.  All we care about is to provide you with the best service possible!  Furthermore, we strive to assist you during those situations when time is of the utmost importance.
We offer auto title loans as a method of helping people who cannot get traditional bank lending products because of issues like bad or poor credit or self-employment.  It's about Phoenix Title Loans, LLC understanding that people have times when they need cash now.  Regardless of their credit scores, and we work to fill that need.
We have helped hundreds of customers with our fast loans for those with short-term finance needs.  This includes small business owners who have used our vehicle title loans as a line of credit to cover payroll or equipment purchases.  As well as self-employed people who need quick cash to help the start up of their business.
Arizona residents know it's about Phoenix Title Loans, LLC  and being someone you can rely on.  Because we are able to get them the fast cash they need from the equity their vehicle holds.  Likewise, without the hassle and time delay of dealing with traditional banks.
Why Auto Title Loans?
Your vehicle is your asset! You can borrow the cash you need TODAY with a CAR TITLE LOAN and keep driving your car!
Take care of unpaid bills, emergency medical expenses or repairs to your home or auto.
Bad credit, slow or no credit is no problem. Get the cash you need with an AUTO TITLE LOAN in a matter of minutes!
We all need cash for multiple different scenarios.  Sometimes they are homeowners who need to replace appliances, air conditioning repairs or keep their home out of foreclosure.  Some individuals have a medical emergency or unexpected travel.   Whatever the reason, they need cash, and quickly!
The reason an auto title loan works is because the car itself is the collateral for the loan.  We are only able to make loans to you based on the vehicle's actual value.  In addition, we can allow you to retain the use of your car.  Arizona residents have come to know about Phoenix Title Loans, LLC and how our offers are hard to beat, without the hassle and time delay of dealing with traditional banks.
About Phoenix Title Loans and Customer Service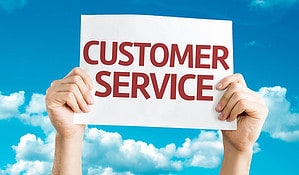 Another thing about Phoenix Title Loans, LLC is we pride ourselves on the excellent level of customer service we provide to those looking for car title loans. You have three ways to start the process, prior to arriving at one of our 10 convenient locations:
With our live chat services, our customer service agent will answer your questions, and can begin the process online, in real time.
Or, completing and submitting our easy to use online application attached below, the best of technology is combined with our personalized lending service.  Therefore, you within as little as 15 minutes, you will receive a response to your submitted application.
Another option is, you can call us directly at (480) 499-4699 if you have not received a response within 30 minutes.  Please check your spam and trash for our response, prior to calling, as well.  Because we are committed to helping you get the short term cash loan you need as quickly as possible.
Lastly, you can just come in to our closest location to you, with all the paperwork we will need, and begin the process at the store.  For many people, that means only about an hour from the time the process has begun, until the cash is in hand, while most will receive funds the same day they are applied for.
So come visit today and see what it is about Phoenix Title Loans people trust!  We offer service in 10 different locations within the Phoenix, Scottsdale, Avondale, Mesa, Tempe, Chandler and Casa Grande areas, and are there to assist you at all times of the day!