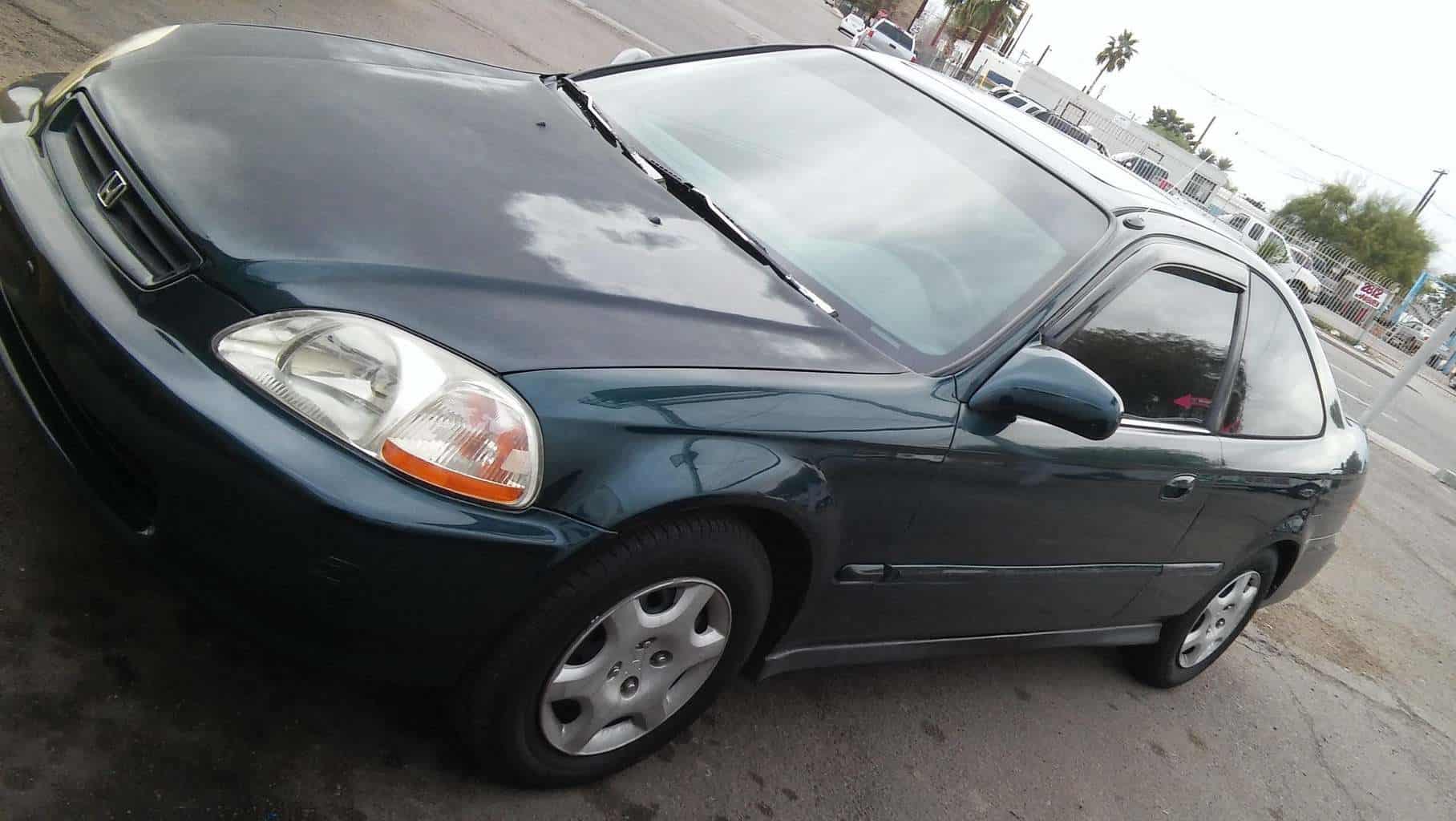 Honda has a unique and rich history as a motor company turn multinational, multifaceted conglomerate. Much of the company's fame may come from motorcycles, but as an international company it continues to branch over into the automotive industry. Said to have been the 8th largest company in the automotive world, it has a reputation of affordable luxury vehicles like the Acura. They have other aspects of their company but the focus as a title loan company remains at their core: Cars.
What Type Of Honda Cars Interest Phoenix Title Loans
There are several vehicles under the Honda company name that we share an interest for car title loans:
Acura
Civic
Accord
Fit/Jazz
This is a small selection of cars that we take as car title loans. Honda offers much and more in terms of cars, and we're excited to offer car title loans to those as well. We have a simple process to get the money you need today!
This is by no means exclusive either.  With the huge increase in popularity of Hondas over the last decade, people have gone nuts with modifying them, bringing in imports from Japan, and all sorts of different kinds of things.  We're more than happy to work with you no matter how strange your situation might be, or the condition your vehicle is in.  We've worked with people in all kinds of situations as our mission here at Phoenix Title Loans is to get you the fast cash that you need in moments of emergencies.  Our Honda Title Loans are second to none in Phoenix, Tempe, Mesa, Scottsdale, Chandler, Avondale, or Casa Grande as we give the most amount of value on any cars, the lowest interest rates this side of the Mississippi, and the lowest monthly payments you're going to find from any of our competitors.  We're the leading title loan competitor in the Valley of the Sun with eleven valley wide locations because our Honda Title Loans are top notch.  Visit or contact us today and we'll put fast cash in your hand.
What Is The Process You Speak Of?
The process all begins when you reach out to Phoenix Title Loans, either by using our live chat, filling out our Online Title Loan Application, or just calling us at any of our phone numbers.  This is usually the process we suggest to most of our customers because it will allow us to hammer out many of the fine details, and help you evaluate your options before you decide to actually bite the bullet.  If this is the route you take, your Honda Title Loan process becomes quick and easy as all you'll have to do is visit our locations and sign paperwork before you can leave with your thousands of dollars.  If you decide to just come and visit our store, the process isn't that much longer.
First, one of our lovely associates will come with you to your vehicle and evaluate its overall condition.  Unlike most title loan lenders, we take into account every aspect of the vehicle such as overall running condition, interior condition, and exterior paint condition rather than just the overall Kelley Blue Book cost.  Then we'll go inside (and we do take Kelley Blue Book value into consideration, but we also weight it according to the other metrics listed above.  In some situations, if you're looking for more cash than we typically offer, we can even look deeper and evaluate things like employment history, and current employment status.  Next, our lovely associate will make you the cash offer which will include your interest rate and monthly payments.  For Honda Title Loans, we typically offer the lowest interest rates and the lowest monthly payments of anyone in Tempe, Mesa, Phoenix, Scottsdale, Avondale, or Casa Grande, meaning you get more money, and you pay the least amount as time goes on.  Contact Phoenix Title Loans today and we'll help you evaluate your options at no cost to you, and secure the thousands of dollars in fast cash for you in a matter of minutes.