Phoenix Title Loans can Refinance Auto Title Loans!
If you have an outstanding auto title loan on your car, and are struggling to make your monthly payments, you have options! What many of us don't know is that similar to how a car loan works, we can lower our monthly payments by financing with a new, better company that offers lower rates.
Here at Phoenix Title Loans, LLC, we specialize in refinancing our customers. We pride ourselves on offering quality interest rates there are, and will make every effort to improve your rate or terms on your existing title loan. So consider a refinance auto title loan with the BEST in the Valley: Phoenix Title Loans, LLC!
Comparing Competitors
Let's take a look at how your loan value, payments, and interest work with our competitors.  The rates and values provided are actual, real rates that our customers have shown us, or rates obtained from their sites where possible.  As a result, you can
Checkmate, Speedy Cash, LoanMax, LoanMart, 1 Stop Title Loans
These major national lenders have moved towards not quoting APR's on their loans.  Typically they charge the maximum legal rate and compete on location and convenience, not price.  Some of them, such as Checkmate and Speedy Cash are offering Registration Loans where you can borrow if your car isn't paid off YET.
If you have a loan with one of these companies, contact us — so long as the loan amount isn't too high relative to the value of your car, we can offer GREAT financial assistance and refinance auto title loan, lowering the interest rate and lowering the payment.
TitleMax, PLS Financial
TitleMax appears to have stopped quoting APR's on their website.  It's probably a good choice for them as they have great locations and aren't competing on rate, but instead on … location, service, and loaning you lots of money at the Maximum rate.  Generally, we have found that they charge the maximum legal rate on their loans.
If you have a loan with TitleMax, CALL US.  We can likely buy that loan out and lower both your payment and your interest rate when you refinance auto title loan with us.
PLS Financial used to make title loans, but they appear to be doing less of this.  They are doing check cashing and a lot of DMV services (they are great for DMV services).  It's not clear that they are offering title loans any longer.
Cash 1
Per the request of Cash 1, we've removed their above association with TitleMax, PLS Financial, and EasyFinancial as their "products and services are distinct in several particulars from those of the other listed companies."  Cash 1 is admittedly no TitleMax, but at their bequest, we will provide them with their own separate heading and point out how much you can save when you refinance auto title loan.
Total Loan: $1000
Interest Rate: 180% APR
Bi-Weekly Payment: $80.72
Cash 1 is assuming that you make bi-weekly payments on this loan over a 12 month period.  They also warn that "If you refinance your loan, you will pay more interest".  Bi-weekly payments mean more payments, and more trips to visit them.
But, Cash 1 does remind you, as they reminded us, that they can offer lower rates than some of the national chains with more advertising.  But, they don't post these rates on their site.  So, it appears they would prefer to charge more, but they may charge less.  Phoenix Title Loans tends to price under them, but they are charging less than the legal rate.
Presto Auto Loans
Presto of late is advertising without stating an APR, but more just focusing on half the legal rate.  This is true, that at times they are at half the legal rate, but on larger loans the discount may not be as large as on a smaller loan.  And then often Presto will not do very small loans.
Typically the issues with Presto are that they have tighter underwriting criteria and require a faster payback of the loan.  They can represent a good value for borrowers who have the ability to repay their loan in larger payments every months; however, generally Phoenix Title Loans can refinance auto title loan from Presto to either put more money in your pocket or lower your interest rate.
Why a Refinance Auto Title Loan with Phoenix Title Loans, LLC?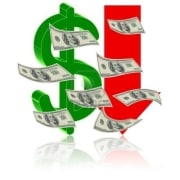 Other than having your title loan with the friendliest, caring title loan provider in the valley, there are many reasons why you should move your title loan over to Phoenix Title Loans, LLC. The first and most important reason is that you can lower your monthly payments by getting a lower interest rate. We've made loans to our customers so that they could actually work towards paying off their debts. These options are a little more challenging than the refinance auto title loan, but we still offer them all the same.
Along with this, Phoenix Title Loans, LLC, has 10 valley-wide locations in Phoenix, Mesa, Chandler, Avondale, Scottsdale, and Tempe so that we can almost promise we'll have a location that's close to you. We've been in business for over a decade, and pride ourselves on taking care of our customers every step of the way. So don't delay, call today so you can refinance auto title loan at Phoenix Title Loans, LLC!