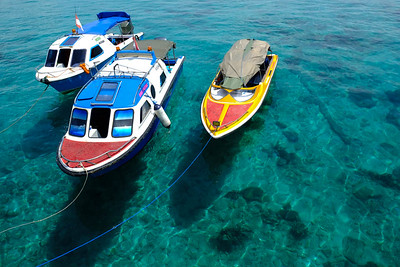 Get Boat Title Loans Avondale To Keep You Afloat In Cash!
Got a boat that may or may not float? Do you need a little extra cash to keep buoyant?
If you do, then Phoenix Title Loans, LLC recommends you consider getting boat title loans Avondale for the cash you need today!
What is a Boat Pawn Loan?
Simply put, you use your naval vessel as collateral for a pawn loan.  A pawn loan being a collateral loan in which your boat essentially secures your thousands of dollars in loan money we give you.
Naturally, you can still use your boat if you are so eager to do so, but for the BEST value (and depending on the boat's condition), it would be best to have us store it in our shipyard. Yes, we have one.  This doesn't mean that your ability to get a pawn loan is hindered on us keeping your boat in our shipyard, we can definitely make loans if you have plans to take your boat out to the lake, but we can almost guarantee the ability to secure your loan if it remains with us in the shipyard.
What's the Difference Between a Boat Title Loan and a Boat Pawn Loan?
Boats technically don't have titles the same way that cars or vehicles do.  What this means is that the loans must be written as a pawn loan, otherwise known as a collateral loan, instead of a title loan.  The process works out exactly the same, we'll still store the vehicle, you'll have similar interest rates, similar loan amounts, and all the same terms.  The one difference to highlight here, however, is that the boat must be stored.  In collateral loans, the collateral is kept as security in case of nonpayment so the boat will be kept, safely, in our secured storage lot.

For more information, please click on the bottom right of the screen, to connect to our Live Chat, regarding boat title loans Avondale residents.  They will be happy to answer any questions, and even begin the process online, prior to going to our store.
What Do I Need to Get Started?
Complete our online application that is the same for car or boat title loans Avondale.  We will need verification of such a boat, so pictures of your maiden vessel would help us authenticate her value.  We may also need to verify the boat's title to make sure it's free and clear as well.  It is the first and foremost concern when it comes to boat title loans Avondale residents.
Finally, we need to make sure everything that comes WITH the boat is present.  This includes its anchor too. Once everything checks out, we provide an offer for your vessel for boat title loans Avondale.  If you like what we offer, you sail away with cash on hand that day.  The terms of our loans are definitely negotiable at this step as well.  Small things such as accepting less money than offered can get you a lower interest rate, but can also change whether or not we need to store your boat in our storage facility.
What is the Term of Your Boat Title Loans Avondale?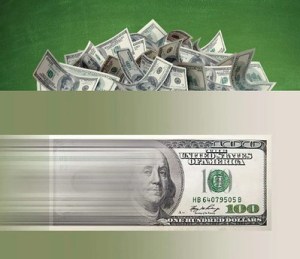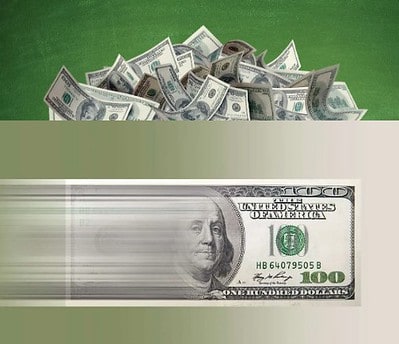 Our Pawn Loans usually last for up to 90 days. During that time, you can see to paying off the loan in full, or just pay off the interest to extend the lifetime of the loan. To better understand how this process works, check our FAQ page.
Phoenix Title Loans, LLC has weathered the storm of time for over ten years and continue to be a benefit to those looking for cash to pull through. Our ten locations throughout the Valley keeps up within reach so you don't have to flounder around for a place to get boat title loans Avondale. Finally, we support the Valley Cities of Phoenix, Tempe, Scottsdale, Mesa, Avondale, and even Casa Grande. So if you need money, today, then stop by any of our locations now.
What Makes Phoenix Title Loans Stand Out?
Absolutely!  We also have the benefit of accepting almost ANY vehicle as long as the title is free and clear. If it's not yet, contact us and we can assist as best we can. And even IF you chose to go somewhere ELSE for your auto title loan Phoenix Title Loans can still help you out!
We refinance title loans in case you feel it too much to handle. And at our location in Van Buren our Boat Title Loans customers have the benefit of us storing their boats with us while they pay. This frees not only time to get your loan paid, but space around the home for whatever purpose in mind. What other Title Loan company is willing to provide these great services? Other than us, very few.
Multiple Locations in Arizona
One of the best features of Phoenix Title Loans is our multiple locations across the Valley of the Sun. Instead of desperately searching for an auto title loan Phoenix store, just look to us! We have eleven locations spread throughout the Valley, in Phoenix, Scottsdale, Chandler, Avondale, Mesa, Tempe, Casa Grande and so on. We even provided the kinds of auto title loans and boat title loans Avondale locals would want! And customers keep coming back to us as the auto title lender choice when they need a financial problem solved!