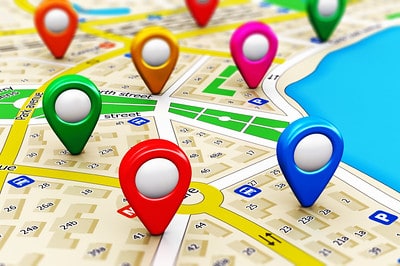 Title Loans Near Me
Where are Title Loans Near Me?

Have you found yourself asking, "Where can I find title loans near me?" Well look no further! Here at Phoenix Title Loans, we offer top notch service with our friendly and expert staff. If you own a car and have a clear title on it, then an Auto Title Loan from us can provide you with the cash you need within a matter of minutes with no hassles and regardless of your credit history.
Unlike other types of loans, auto title loans, car title loans or pink slip loans allow you to utilize the title of the vehicle you already own to secure the cash you need. We are prepared to offer you a cash auto title loan from $100 to $100,000.00. Get your cash today and visit one of our 10 locations!
We've slowly made it our end mission to provide our premier title loan lending services to the entire Greater Valley area of Arizona, and as such have opened 11 locations in just about every single major city available.  If you don't see your city listed, check out our Zip Code Directory and I bet that we have one that's within easy, quick driving distance to you, even with easy to follow directions for you!
At Phoenix Title Loans, LLC, our philosophy is very simple: to serve and assist.  We've done this by painstakingly adding all of these zip codes, opening these 11 different locations for your convenience, opening an online chat service, placing a Quick Online Application here, and extending our store hours.  We're here to help you through tough situations when nobody such as banks are going to have your back, and will always do everything in our power to be the title loan provider near you that you can trust.
Title Loans Near Me in Avondale
At over on the west side of town? Check out our Avondale location!
Title Loans Near Me in Casa Grande
A little south of the Valley? Check out our Casa Grande location!
Title Loans Near Me in Chandler
Do you live in Chandler? Check out our Chandler location!
Title Loans Near Me in North Phoenix
If you are on the North side of Phoenix, you've lucked out!  Our North Phoenix location is waiting for you!
Title Loans Near Me in Phoenix
We have a great store to check out at our Phoenix location!
Title Loans Near Me in Mesa
You are in luck if you live in Mesa. We have 3 convenient locations! Therefore, choose the location that works best for YOU!
Title Loans Near Me in Scottsdale
Our Scottsdale location is conveniently located North Ease Valley, crossroads are Shea & Scottsdale.
Title Loans Near Me in Tempe
Live in Tempe? We have a location conveniently in Tempe.
The Auto Title Loan Process
The process is incredibly simple.  You simply bring down your car, with the title in your name and some photo identification, and we begin the process.

Our values for vehicles are based off of the Kelley Blue Book value of your car, while taking the condition of the vehicle in mind.  In addition, we will note the make, model, year and mileage of your vehicle, and assess its working condition, and visual appeal.  After that, we will make you a cash offer on your vehicle.  The amount that we offer does not ALL have to be accepted, and it's wise to not take the extra cash just because you can.  Afterwards, you simply make the required minimum monthly interest payments on the loan until you're ready to pay back the amount in full.
I Need Title Loans Near Me Now!
The process really all begins when you either choose to use our Online Application, come down to one of the 10 locations listed above, or just hit that live chat button down below.  Many times, we can expedite the auto title loan process greatly when you decide to contact us online before heading down.  The reason for this, is that we can help you evaluate all the different title loan options available to you, and begin the paperwork as well.
It also helps us evaluate some metrics such as your employment and income, which helps us greatly, and it also lets us give you a quick immediate evaluation without you having to actually travel down to one of our stores.
In many situations, we've been able to hammer out all the fine details about the loan like loan terms, interest rates, repayment plans, etcetera before they've even come down to the store.  That means you could show up to one of our Scottsdale locations and literally just have to plop down a few signatures before you're in and out of the door with thousands of dollars in hand!  What a deal, right?  So come down to Phoenix Title Loans today and let us help you.
Getting the Money You Need!
We hope to answer your basic question for finding a place to fill your title loan needs. These 10 locations benefit our customers for ease of access. From Avondale to Mesa, Scottsdale to Chandler, Casa Grande to Phoenix, Phoenix Title Loans is here for you! Simply stop by these locations to get the money you need now.