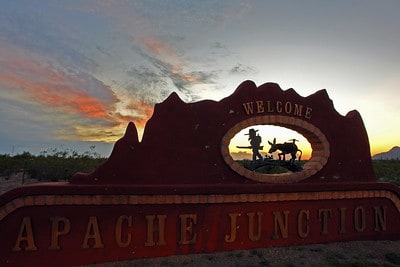 Apache Junction Auto Title Loans
New to Apache Junction is Phoenix Title Loans now offering our auto title loan services to all of its residents.  We've been serving the Valley of the Sun for well over a decade helping people get fast cash when they're in financial disparity.  We're one of the few title loan lenders that is able to work with customers in just about any situation they find themselves in.  We can look past income restrictions, employment, even credit scores.
Our Apache Junction auto title loans are second to none and if you can get to us with a vehicle, we will offer you the most cash possible, guaranteed!
I Need Cash for My Vehicle, How Do I Start?
It all starts when you reach out to us for Apache Junction auto title loans!  We have tons of ways to communicate with us, and to truly expedite the process and get you your cash.  Whether you choose to just come down to our location to get their Apache Junction auto title loans, or begin the process online is up to you.
However, if you do begin online, it can make the process faster, and less time at one of our locations.  To get you in and out as fast as possible you can complete and submit our Online Title Loan Application.  Within 20 minutes you will receive a response via email, with an initial cash offer.  They will also direct you to the nearest location, and let you know everything you need to have with you to ensure you can get the quick cash you are looking for.

Or by using our live chat feature at the bottom of the screen, you can ask any questions you may have, and get the answers that you need.  In addition, our customer assistant can even begin the process online, prior to you arriving at our closest location to you.
There's tons of benefits to this: first, we can evaluate different options with you to find out if our Apache Junction auto title loans are the best option available to you and, if so the second benefit is that we can work out many of the title loan options such as interest rate and monthly payment before you even reach our store.  This means we can have a lot of the paperwork already ready to go when you arrive saving even more time, and letting you get that fast cash you need.  If not, no worries, let's look at that process.
Physical Assessment for Apache Junction Auto Title Loans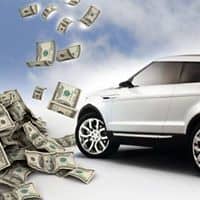 One of our staff members of Phoenix Title Loans will start by taking a walk around your vehicle with you.  We try our best to look at each and every feature of the vehicle before offering you a price so that it can be the most accurate possible.  This means we don't just go on a quick walk-around the vehicle looking for cosmetics, we check the interior, exterior, engine quality, and anything else we can use to get you more cash.
Next, we'll check out your vehicle's Kelley Blue Book Private Party value and ask how much you need.  We'll let you know if we can offer that, and sometimes if you can get more cash.  If this is a possibility, it's always a smart idea to take less than the amount.  Because the interest accrues, and is the majority of your payments in the beginning on the principal amount you borrow.  So make sure you can afford whatever you take.
Should you accept our offer, we'll need to see your valid Driver's License, the registration, and collect a few signatures.  After that, we will hand you our offer in cash, and let you drive away with possibly thousands in hand, and vehicle still in tow!  If you need Apache Junction Auto Title Loans, Phoenix Title Loans is here to help you get the cash you need, and no questions asked.