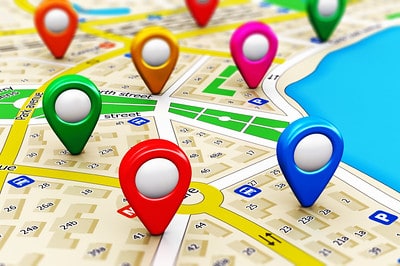 Phoenix Title Loans Auto Title Loan Locations

If you need cash now, visit Phoenix Title Loans, LLC.  You can come and visit any one of our 11 valley-wide locations throughout the Greater Phoenix Area. Keep in mind, if you aren't able to come and visit us in person, you can always give any one of our locations a call, or even get an immediate quote by using our Online Application.  We're here to accommodate your every need! You can also use our convenient form or come to any one of our 10 Auto Title Loan Locations in Phoenix Metro, Casa Grande, Scottsdale, Avondale, Mesa, Tempe, and Chandler for assistance with your auto title loan.
If you're looking for our nearest auto title loan locations, but still aren't sure whether or not an auto title loan might be right for you, feel free to give us a call immediately, or Apply Online.  With our online application, we can typically get back to you within an hour during our operating business hours.
We're happy to sit and evaluate your options for you, and in most cases an auto title loan is right for everybody.  This is the best situation for most people as we can get you money in a matter of hours.  And if you need hundreds, maybe thousands of dollars, an auto title loan from Phoenix Title Loans is most certainly the right option for you.
Is There More That Phoenix Title Loans Offers?
Absolutely!  We also have the benefit of accepting almost ANY vehicle as long as the title is free and clear. If it's not yet, contact us and we can assist as best we can. And even IF you chose to go somewhere ELSE for your auto title loan Phoenix Title Loans can still help you out!
We refinance title loans in case you feel it too much to handle. And at our location in Van Buren our Boat Title Loans customers have the benefit of us storing their boats with us while they pay. Free up time to get your loan paid and space around the home for whatever purpose in mind. What other Title Loan company is willing to provide these great services? Other than us, very few.
On top of this, we're the most trusted title loan lender in all of Arizona.  Just take a quick look at all of our Google reviews and see how we've served our customers exceptionally all the way from Casa Grande to Avondale.  When our customers are facing disparate situations, we're here to give you fast cash no matter whether it's to deal with hospital bills, rent, or car repairs.  Come see someone that you can trust, with 11 auto title loan locations we're here to serve.
Multiple Auto Title Loan Locations in Arizona
One of the best features of Phoenix Title Loans is our multiple auto title loan locations across the Valley of the Sun.  Instead of desperately searching for an auto title loan Phoenix store, just look to us!  We have eleven locations spread throughout the Valley, in Phoenix, Scottsdale, Chandler, Avondale, Mesa, Tempe, Casa Grande and so on.  We even provided the kinds of auto title loans Casa Grande locals would want!
Our growth has come about over the last decade after years of hard work and loyalty. Walking with our customers every step of the way during their loan is only one of the reasons why we are considered the best. With well trained experts who have over 30-40 years of experience collectively it is hard to go wrong. We also boast our cash and keys in hand policy which ensures that you drive away with our cash and your vehicle. Again, it is no secret that customers keep coming back to us as the auto title lender choice when they need a financial problem solved!
Find the one out of eleven auto title loan locations nearest you, for the cash you need now!  Phoenix Title Loans, LLC.