Oro Express Chandler Pawn and Gold
Oro Express Chandler Pawn and Gold is more than just a pawn shop.  We are a Gold Buyer, Jewelry Buyer, Auto Title Loan lender, along with pawn loans for valuable items you may have.  The #1 Pawn Shop serving Chandler and surrounding residents! We are a full-service pawn shop and will give you the most cash for anything you have to sell.  Our pawn shop in Chandler will give you the most money for your valuables.  Come in from Chandler, Mesa, Gilbert, or Queen Creek, and walk away with a smile and cash today.
We are proud to be in a partnership with Phoenix Title Loans, to provide Chandler residents with the fast cash they need when they are seeking a title loan.  You can complete our Online Title Loan Application, and receive a response via email within 20 minutes or less, seven days a week, during our normal business hours.
Sell or Pawn Valuables for Cash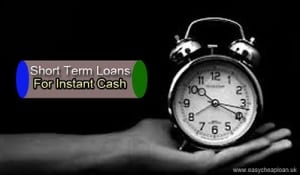 We will buy or offer a pawn loan on just about anything from Gold, Silver, Diamonds, Jewelry and Estate Jewelry, TV's DVD's and Blu Ray, Computers, Laptops, iPads, iPhones, used cell phones, Samsung devices, musical instruments, or any electronics. Oro Express Chandler Pawn and Gold also will pay cash or loan on power tools, hand tool sets, pneumatic tools, audio equipment, video equipment, firearms, luxury handbags, wallets and shoes.
Our pawn loans are written for a 90 day period.  You are more than welcome to pay off the loan prior to the 90th day, without incurring any penalties or fees for early payment.  In fact, if you satisfy the pawn loan before the 60th day of the loan, we will gladly deduct a redemption discount from the loan ticket.  But, while the loan is still in effect, your valuables that you pawned will be kept safe and secured in our locked facility, until you return.  Once it is paid in full, you will have your property back in your hands in mere minutes.
Having trouble paying off your pawn loan by the 90th day?  No worries!  Just come on in and talk to us, and we will do everything in our power to help you!  Furthermore, with paying only the interest accrued on the loan, we can rewrite the principal amount up for another 90 day pawn loan.
Buy Valuable Items for Less at Our Store!
Oro Express Chandler Pawn and Gold is also known as a Jewelry Store, Used Electronics Store, Power Tools Store and more!  We have a quality selection of multiple items in like new, or actually still-in-the-box new condition, without the retail price tag that makes them unaffordable.  In addition, for only 10% cash down on these valuables (firearms are 25% cash down), you can place an item you really want on our Lay-Away program.  Which makes that diamond ring that more affordable, and yours within a matter of a few monthly payments, until the balance is paid.
Map Location for Oro Express Chandler Pawn and Gold
Business Hours:
Monday 9:00 AM – 7:00 PM
Tuesday 9:00 AM – 7:00 PM
Wednesday 9:00 AM – 7:00 PM
Thursday 9:00 AM – 7:00 PM
Friday 9:00 AM – 7:00 PM
Saturday 9:00 AM – 7:00 PM
Sunday 10:00 AM – 5:00 PM
Oro Express Chandler Pawn and Gold is here for all of your cash needs 7 days a week! 
We offer the most cash possible whether it is to buy or pawn valuable items.  And, in partnership with Phoenix Title Loans, we extend the best offers to cash in your hands for title loans on cars, trucks, SUVs, RVs, trailers, ATVs, boats and more, in about 30 minutes!