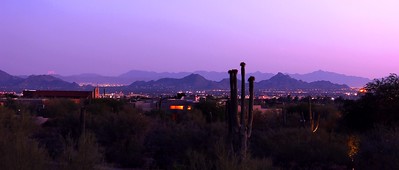 Local Title Loans Scottsdale
Local business and residents are able to make a living in this rich and prosperous city of Scottsdale. It never hurts to get additional funding for investments and the like. And Phoenix Title Loans understands this ideology.  So trust the company that make Local Title Loans Scottsdale citizens take full advantage of!
What Is a Title Loan?
A title loan is a loan program that uses the vehicles that you drive and the title linked to those vehicles.  This is the crux of our business model.  We have been a successful local lending company for over a decade.  And are devoted to providing you with local title loans Scottsdale residents can rely on.  Making it possible to get the highest offers, and turning them into cash, in less than an hour!  That's the commitment we offer with all of our local title loans, all over the valley.
What are the Requirements to Get a Title Loan?
The requirements of a local title loan are as follows:
A vehicle in your ownership. This can be based on a multiple form of motor vehicle, such as cars, bikes, trucks, and other motor vehicles.
The vehicle's title. This document must be associated with the vehicle along with having the customer's name.
Driver's License. This license must be current, valid and issued by the State of Arizona. We are a local business after all.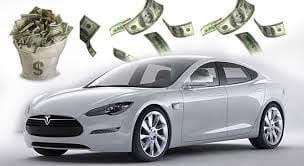 Helpful Hints To Increase Your Cash Offer
There are a few things that you can do, so the offer you receive is more in your favor for local title loans Scottsdale residents.   And, we believe it is important to help you get the most cash possible, in every way, shape or form, if we can.  So, here are some tips that will help the assessment and valuation of your vehicle:
Take the time to clean up your vehicle, inside and out, prior to bringing it down to our store for the assessment.  Presentation is every thing, and bringing it in its best condition possible will bode you well!
Any upgrades, maintenance, or major repairs that you have receipts for, bring with you as well.  This provides proof that the vehicle is well maintained, and/or that it's value is higher than average blue book ranges.
Bring your extra key to the vehicle, to be held by Phoenix Title Loans, for the duration of the loan.  It symbolizes good faith, and is valued by cash lenders more than most know.
Although title loans do not rely on your credit score to receive a cash loan, a good score can give you an advantage!  In addition, a good credit score, amongst other things, can also help in lowering the interest rate for your loan.  Our Preferred Pawn Loans / Preferred Title Loans might be just what you need.  Because, this program lets you take advantage of the privacy of title loans, and your great credit score, to secure the most cash possible with Local Title Loans Scottsdale Residents!
What Manufactures Are Accepted for Local Title Loans?
The choice of manufacturers does not matter to us, for local title loans Scottsdale residents. We have taken many brands over the years and offer great incentives for each of them. So if you own a Ford, Chevy, Toyota, Honda, or any major brand, it is welcomed here!
Why Do Business with Phoenix Title Loans?
Phoenix Title Loans has much and more to offer with our title loans. We start with the local title loans Scottsdale residents can rely. From there, we build our reputation by simply providing quality service to our customers. Finally, our greatest advantage is that we are a local business, which in turn promotes other local businesses as well. So trust a fellow Valley business company, and Phoenix Title Loans will live up to your expectations.
Our Location