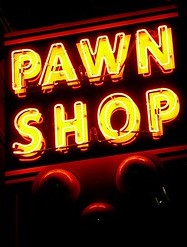 Alma School Pawn & Gold Serving the Mesa Area
We are Alma School Pawn & Gold and known as Arizona's Friendly Neighborhood pawn shop.  Located on Alma School Road, we provide multiple services to our surrounding communities, to
help them in times of need.  Whether you are looking to buy, sell or pawn valuables, we will treat you right!  Because we have years of experience, and are well equipped to assess your valuables accurately, and offer you the best offers possible and turn them into cash in your hands in minutes!
When we buy merchandise from our customers, a good portion of it is still in its original box or in like new condition.  Thus, you can buy valuable items from Alma School Pawn & Gold, without having to pay full retail price.
Alma School Pawn & Gold also provides the best cash offers possible when it comes to auto title loans!  And why?  Because our pawn shop has collaborated with Phoenix Title Loans, to ensure we offer more ways to get the most amount of cash possible for our customers!  Therefore, allowing us to turn the best cash offers, to cash in your hands, in mere minutes.
Get fast cash when you sell valuables to our store or use them to secure a pawn loan or your vehicle for an auto title loan.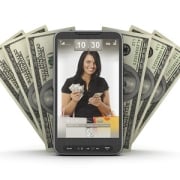 Gold, Silver and Platinum – Bullion, Coins & Jewelry
Diamonds – Loose or Diamond Jewelry
Electronics – Computers, Laptops, Notebooks, Cell Phones, Apple Products, Audio & Video Equipment, Video Game Consoles, TVs
Tools – Powered, Handheld, Air Tools, Tool Storage, Landscaping Tools
And much, much more! 
Points of Interest Regarding Pawn Loans with Us
Our pawn loans at Alma School Pawn & Gold are written up for a 90-day short term loan. But they can be paid off in full at any time during that time.  Your items are kept safe and secure at our facility, until you return and pay off the loan in full.  Once the loan is paid off in its entirety, we will happily retrieve the item(s) from the back and then return them to you in the same condition they were received.
There are never any added fees or charges for early pay offs on pawn loans.  However, we do offer an incentive for those that pay their loan back, in full prior to the 60th day with a redemption discount from the total amount due.
At the end of the 90 days, you are having difficulty paying off the loan in full, please come in and talk to us.  Because, if you need more time, we do have options for you to consider.  For instance, if you only pay the interest amount due, you can choose to have the loan rewritten for another 90 days, to give yourself more time.  And we can do this as many times as needed, as long as the interest accrued is paid.
Other Services We Provide at Alma School Pawn & Gold
Besides pawn loans, we also provide auto title loans, with the best cash offers around.  That is due to collaborating with Phoenix Title Loans, to provide more possibilities to get the cash you need.  In addition, we also provide on-site and mobile notary services at our pawn shop.
Map Location of Alma School Pawn and Gold
Business Hours
Monday 9:00 AM – 7:00 PM
Tuesday 9:00 AM – 7:00 PM
Wednesday 9:00 AM – 7:00 PM
Thursday 9:00 AM – 7:00 PM
Friday 9:00 AM – 7:00 PM
Saturday 9:00 AM – 7:00 PM
Sunday 10:00 AM – 6:00 PM
Mesa residents know they can count on the highest offers possible becoming cash in their hands at Alma School Pawn & Gold!  Come on in to see all that we have to offer.