Short Term Loans Casa Grande
Residents of Casa Grande make a living to help this city and their lives better. But every now and then, money becomes a factor in whatever short term goals Casa Grande locals and businesses may have. Short Term Loans can fix that, and our auto title loans are the short term loans solution that's easy to get.
Why the Emphasis of Short Term Loans?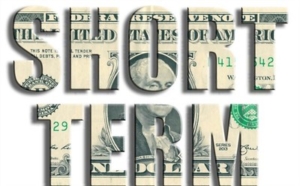 The reason is two-fold: First, getting our auto title loans as short term loans will help any goals or projects in mind. Second, if you do need money for emergencies, such as for rent, auto title loans can work for you as well. But it is important to remind our customers that the importance that there are SHORT TERM loans. It is ill-advised to get these programs for long-term purposes. Don't expect a home mortgage payment to be covered under our auto title loans…unless you own a Ferrari or other custom built vehicle.
Phoenix Title Loans offers a true short term loan — going from zero to thousands of dollars in mere minutes as long as you have a vehicle.  When true financial insecurity strikes, we realize how difficult it is to travel traditional roads in getting cash.  Getting approved for loans can take weeks, months in some situations, and require you to jump through all sorts of hoops.
What we offer is the means to walk into one of our physical locations, go through a simple evaluation (that can look past credit and income restrictions), and leave with the thousands of dollars you need in hand.  Because our loans are secured with your vehicle's overall value, based on the current market value.  We even offer the option to get pre-approved by filling out our Online Application or utilizing our live chat at the bottom of the screen to help you evaluate your options prior to your arrival.
What is Necessary to Get These Loans?
All you need do is have a car, a title for that car, and a valid and current Arizona State-Issued Driver's License. We may request additional paperwork; such as pay stubs or proof of address, but keep in mind that is entirely on a case-by-case basis. If you would like to contact our store to find out more information, please click on the bottom right of your screen or call 480-499-4699.
Where Can Customers Find You in Casa Grande?

To get to our Casa Grande Location, we have a map provided:
We are located on the Southeastern corner of North Pinal Avenue. We are directly across from the MVD in Casa Grande, so we're not too hard to miss. Pretty straightforward. Of course, these short term loans aren't limited to students of ASU. These loans are for any resident of Tempe and more!
As the leading provider in title loan companies, Phoenix Title Loans has made a name for itself; thanks to the support of each and every customer that walks in our doors. This relationship has lasted for over a decade and beyond. So whenever you need short terms loans, Tempe locals can point you to one direction: Phoenix Title Loans!