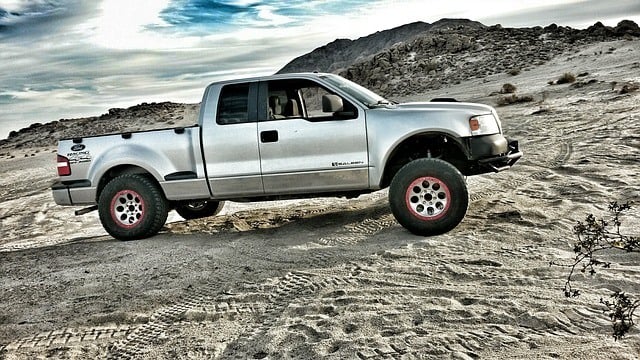 Trucks are a breakaway from the norms of cars. They allow you to haul items or other vehicles (depending on the size). They are also unique in design compared to cars. Finally, there is the benefit of getting title loans from trucks. Now, the challenge is finding a business to give quality truck title loans in Casa Grande. Phoenix Title Loans would like to let our customers know we are such a company to aid you in getting the money you need.
How Do You Get Truck Title Loans in Casa Grande?
To get Truck Title Loans in Casa Grande, the process is simple. First, make sure you own a truck. You can't have truck title loans without a truck. Along with the truck, we'll need to see the title for said vehicle. We prefer the title to be clean, but we can work with you if there is a previous lien on that title. Another item that our business requires is a current and valid Arizona State-Issued ID (Driver's License is the most common ID). These items; the truck, the title, and your ID, are what we basically request.
Now, we do request to see the truck for a final assessment. However, before reaching the store, you can apply online to get the process started. This heads up allows us to speed up the paperwork process. Whether you apply online, or start the process at the store, you will need to bring the truck for us to see it. This helps us see if you qualify for more than you originally request, depending on the truck's condition.
Is There a Truck Brand You Don't Take?
No, there is no truck brand we do not take. In fact, here's a list of the more common brands we've given Truck Title Loans in Casa Grande:
This is not the only brands we've taken. What you see is the most common makes and models we've taken in our 10+ years of business. If you happen to have a different model or make, let us know and see it and we'll still offer a truck title loan for it.
Seriously guys we can't stress this enough.  We get questions all the time on whether we'll do a title loan on a truck in Casa Grande, and the answer is always yes!  We've done loans on commercial trucks, semi trucks, even construction vehicles like steamrollers.  We've helped companies stay afloat by loaning on an entire fleet of service trucks.  There's nothing that Phoenix Title Loans doesn't do, so let us help you out of whatever bind you're in.
Are Truck Title Loans The Only Option for Truck Owners?
In truth, we like to offer many options along with getting Truck Title Loans in Casa Grande. We offer refinance options if you have an existing title loans, be it from us or from a competitor. If it from us, we can find ways to help cut down costs. If it's from a competitor, we would have to buy their loan first; THEN we can find ways to cut down costs. We also offer storage facilities for those willing to have their trucks stored while their loans are in effect. That is an option, though. If you still need the truck, we will allow you to keep driving your truck.
What makes Phoenix Title Loans The Best Choice For Truck Title Loans in Casa Grande?
As we stated earlier, Phoenix Title Loans is a title loan company that was in business for over ten years. This is primarily due to customers supporting our business. We know that without them, and you, we would not be in business. The other known fact is we are a local company. Being local means we are better able to serve the community on a more personal level. We, too, have to make a living here, so we're willing to work with our customers' needs (within the laws governed by the State of Arizona).
This has given us a clear advantage over national competitors who may have more limiting services. Finally, we are here for your needs when you have questions. Simply contact us and we'll offer what assistance we can. That's the difference between our competitors, and Phoenix Title Loans: the place to get Truck Title Loans in Casa Grande!