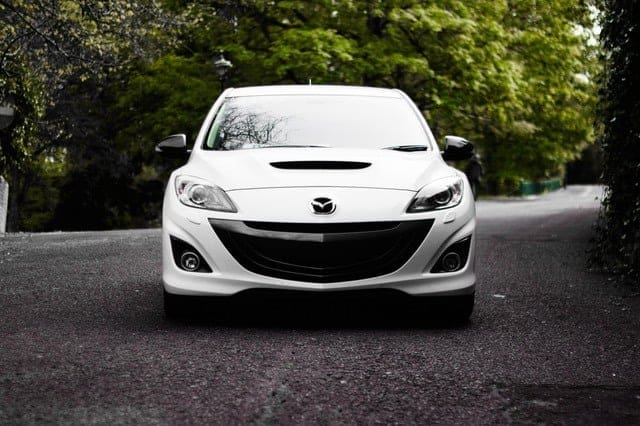 Mazda has seen a lot of success over the years, both from its history with Ford, to its relationship with Toyota. Having said that, it's not surprising that there are a fair share of Mazda vehicles occupying the Valley of the Sun.
Mazda's History and the Valley Today
On January 30th, 1920 the Toyo Cork Kogyo Co., Ltd. (Mazda's former company name) was founded in Hiroshima, Japan. Its first sucessful vehicle was rolled out in 1931, and was called the Mazda-Go. During the 1960s, it had a healthy business relationship with NSU and produced the limited edition 1967 Cosmo Sport car. It also provided a means to showcase their vehicles with the Pro Mazda Championships. It's partnerships with Ford (from 1970s to 2010s) and Toyota (2015 onward) showcase the willingness to progress forward. Its claim to fame has always been the rotary engines of the Mazda brand. Anyone who has owned a Miata testament to this.
Mazda Title Loans Get Customers Cash on Hand
Phoenix Title Loans has offer many types of title loans to customers. That is what makes Mazda Title Loans a possibility and and opportunity to get cash on hand when they need it most. We know many customers in the Valley are proud Mazda owners. We also know that some of them may need extra money just to get through a temporary inconvenience. That's why we offer this type of title loan. You can use your own vehicle to drive home some extra cash. Just visit any of our locations with your vehicle, driver's license, and the vehicle's title to make this possible.
Mazda Title Loans provide a way to get fast cash in mere minutes, and due to the value that most Mazda vehicles continue to hold, pose little to no downside.  Here at Phoernix Title Loans we boast our ability to provide lower than average interest rates which means lower than average monthly payments passing the savings down to you.  Our Mazda auto title loan customers pay down their loans far faster than at competing title lenders.  In most other situations, you eventually find yourself after having paid for two straight years still owing money.  This is because you're usually not informed of the fact that you've only been paying down the exorbitant interest fees and never actually worked down paying the principal.  Phoenix Title Loans believes in honesty and providing a service that actually helps customers get back on their feet instead of just collecting interest month after month.
Mazda Models We Take In
There are many models, both rotary and standard engine vehicles, that bare the Mazda brand. We've also served many customers that had Mazda cars in the past. Here's a small list of the cars that have come across our stores:
Mazda Miata
The Mazda3 (Four Door)
Mazda CX series
This is not the only models we accept; we reach out to as many owners and vehicles as we can. To be fair, we do consider the condition of the car to determine the loan-to-value; yet we will offer the maximum value at every chance.
Phoenix Title Loans Continues To Serve The Valley
It is important to let residents of the Valley understand why Phoenix Title Loans offer these types of great title loans.
First and foremost, it is in service to the Valley of the Sun. We have only been in successful business over the past decade BECAUSE of her residents. We cannot stress that enough. Without the support of our customers we would not be where we are today.
Secondly, thanks to them, we are able to reach out by having multiple locations across the Valley. We have locations that serve in Mesa, Tempe, Chandler, Phoenix, Scottsdale, Avondale, Glendale, Casa Grande and more! We even offer a chance to start the process at home with our online application.
Finally, now's the time to take full advantage of Mazda Title Loans. Don't let a chance to grab some extra cash slip away; stop by any location with your Mazda and get the money you so rightfully deserve!