Auto, Motorcycle, and RV Title Loans in Mesa, AZ
With Three Locations, You Can Get Auto Title Loans in Mesa Today!
Mesa is home to three of our ten locations, a fact we take much pride in.  We've spent 10+ years in this wonderful city and have not only watched its growth, but sustained it through helping our customers.  We have Phoenix Title Loans, LLC locations in Central, East, and even West Mesa, doing everything we can for our customers.  If you're in financial need, come pay us a visit to get auto title loans in Mesa today!
Why A Title Loan in Mesa is Your Best Fast Cash Option
If you have unanticipated and immediate need for cash, we can help despite the reason.  We've helped our customers escape medical emergencies, broken down cars, lawsuits, foreclosures, even bankruptcy through an auto title loan.  Auto title loans in Mesa can be your best option as our fees will beat those of any bank or financial institution and keep you afloat in those times of need.
The best thing about an auto title loan is the speed at which you can get cash.  Trying to get some kind of traditional loan can take days, even weeks, while you apply and wait for the bank or other financial institution to sit and do whatever it is they do.  With an auto title loan, the process can sometimes take as little as an hour, especially if you just apply online.  We've streamlined our process over the past decade to make it as quick as possible to fix your financial situation.
The other benefit of an auto title loan is that you don't have to jump through the hoops and hurdles that a bank would have you go through to secure the funding you need.  Here at Phoenix Title Loans, we can get you approved for thousands and thousands of dollars as soon as an hour!  When an emergency strikes, there's no time to leap through a flaming ring of fire.
You can simply travel down to any one of our 3 locations in Mesa, even without a call ahead of time, and get your fast cash auto title loans in Mesa on the spot!
Getting Cash Is Fast And Easy With Title Loans In Mesa.
With over 12 years of experience serving the Mesa community's auto title loans needs, we've got you covered. We have refined and simplified our lending process, making it quick and painless for you to get the cash you need from title loans in Mesa.
To get started, you can fill out our online application or you can come in to one of our three Mesa locations, and can get pre-approved instantly.  Either way, the first thing we will need is the make, model, year and mileage of the vehicle. We use Kelly Blue Book and other sources to get an accurate estimate of the whole sale value of your vehicle.
Next, we evaluate your financial position. Being employed is not required, but with a steady job and proof of address, we are able to offer you a higher LTV, loan to value, and a lower interest rate. If you have a job or some other source of income, we will need financial proof, such as a current bank statement or current check stub.
With that information we are able to determine how much we will loan you, at what interest rate, and the terms of repayment. Then you come down to one of our Mesa locations with:
Vehicle Title
Valid Driver's License or Government Issued ID
Proof of Income (No job required but we offer a high LTV and lower interest with proof of income)
Proof of Address (Not required. We offer a high LTV and lower interest with proof)
Proof of Insurance (If your vehicle is valued at over $4000.00)
Spare Key (Not required but a 1% discount if you leave us a key)
We conduct a quick vehicle inspection while you fill out some light paperwork. That's it! After that simple process, you walk out funds in hand from title loans in Mesa!
What Type of Vehicles Do You Do Title Loans On?
The most common items that we loan on in Mesa are cars and trucks, as they are the most popular among our customers. However, we actually loan on a wide array of different vehicles, including but not limited to classic cars, boats, airplanes, helicopters, dune-buggies, ATVs, motorcycles, RVs, and so on. Check out some of the vehicles that we have recently loaned on in Mesa.
We charge interest on the current principal owned, not on the original amount borrowed.
To make a payment on your loan you can: pay by phone, by mail or in person by just coming into the original store you got your auto title loan from. If you want to pay your loan off in full, we require you to come to one of our locations and pay with cash or cashier's check.
Delinquent Payments
We are here to help the Mesa Community by servicing some its financial needs. If you become delinquent in payments, we will usually try to work with you. It unfavorable to both you and us to have your car repossessed. If you are willing to work with us we are willing to work with you.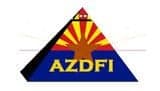 Visit us on Facebook! 

Visit us on Twitter!