No Credit Check
Good Credit, Bad Credit, Slow or No Credit is NO PROBLEM at Phoenix Title Loans since your loan is based entirely on the equity and value of your vehicle.
Instant Approval
Bring in your car, have one of our experts take a look at it, complete a little paperwork and walk out within minutes with the cash you need in hand!
Keep Your Car and Your Keys
That's right. We will give you the cash you need today with an Auto Title Loan and let you keep driving your car.
New to the Title Loan Industry?
Our courteous and professional staff will walk you through every step of the process to make sure you understand and to make the process painless, and hassle-free.
Out of State Titles Are OK
Provided that you have a clear vehicle title and valid state ID or Drivers License, Phoenix Title Loans can accept your out of state title for an auto title loan.
We Can Lend Up to $100,000
Depending on the value and condition of your vehicle Phoenix Title Loans can lend you anywhere from $1.00 to $100,000.00 dollars on the spot!  This is what makes us the leading provider of auto title loans in Phoenix, Scottsdale, Mesa, and Chandler.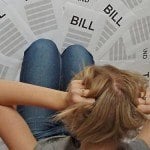 Sometimes BAD things do happen to GOOD people. Emergency situations happen all the time when you least expect them. In today's economy, we don't always have the extra funds to budget for these emergencies and Phoenix Title Loans understands this. That's why we want to let you know that the solution to your immediate financial needs may very well be in the vehicle you are driving! Our services are all over the valley such as Phoenix Metro, Scottsdale, Avondale, Mesa, Tempe, Chandler and Casa Grande areas.
If you own a car and have a clear title on it, then an Auto Title Loan from us
can provide you with the cash you need within a matter
of minutes with no hassles and regardless of your credit history.

Unlike other types of loans, auto title loans, car title loans or pink slip loans allow you to utilize the title of the vehicle you already own to secure the cash you need.
At Phoenix Title Loans, we offer title loans for your car, truck title loans, RV title loans, SUV title loans, van title loans, motorcycle title loans as well as title loans for your travel trailer, toy hauler, ATV's, boat and personal watercraft. We are prepared to offer you a cash auto title loan from $100 to $100,000.00 regardless of your credit history. Bad credit, slow credit or even no credit is no problem when you come to Phoenix Title Loans for your short term cash solutions. Don't be fooled by our imitators with similar websites. Our promise to our clients is simple; Our professional and courteous staff at Phoenix Title Loans will do everything within our power to help get the most of your cash for your tittle loan.
We offer our customers 10 convenient valley-wide locations which are located in the areas of Phoenix, Scottsdale, Avondale, Mesa, Tempe, Chandler and Casa Grande.
---
Disclaimer
This is a solicitation for an Auto Title Loan. This is not a guaranteed offer and is subject to Phoenix Title Loans approval. The actual loan amount is subject to vehicle evaluation by Phoenix Title Loans along with a completed application and verification of customer's information supplied. All car title loans are subject to the customer's ability to repay, the actual condition, mileage and overall value of the vehicle. In most cases Phoenix Title Loans does allow the customer to keep and continue driving their vehicle however certain vehicles like boats, personal watercraft, ATV's and others, at the discretion, may be held as security until the loan or pawn has been paid in full or redeemed.