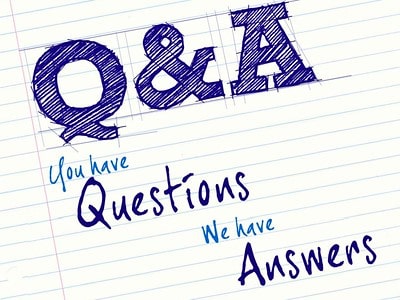 FREQUENTLY ASKED QUESTIONS (FAQ) ABOUT PHOENIX TITLE LOANS
As a title loan company, and a business in general, we understand the nature of our business is cause for concern for our customers. This page of Frequently Asked Questions (FAQ) is designed to address such concerns and we encourage our customers to use this as well as contact us if do not see Q & A on our frequently asked questions down below.
WHAT ARE CAR TITLE LOANS?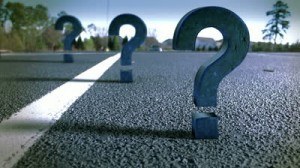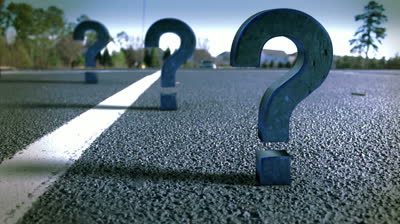 The most FAQ of us are, "What are car title loans?"  The answer is simple, a Car Title Loan, Auto Title Loan is one that is secured by using your vehicle's title as collateral.  This benefits you because not only do you get the cash you need but you keep driving your car as well.  Also, since this is a collateral loan, your credit, whether it's good, bad, slow or no is never an issue.
HOW DO I GET AN AUTO TITLE LOAN?
How to get an auto title loan is one of the easiest of the FAQ we are asked.  And the answer just as easy.  Phoenix Title Loans, LLC wants this to be as simple a process for you as possible so we have tried to design a system for this process that makes your getting an auto title loan as fast, easy and enjoyable as possible.  The first step is to fill out our application available on this website or come in to one of our eleven convenient locations.
When you fill out our online application, you will then receive an email from one of our representatives.  They will verify if you and your vehicle meet the necessary requirements for a title loan and give you an idea of how much we can lend.  In addition, our assistant will direct you to the location near to you.   After that, our expert representatives will look over your vehicle, confirm your loan amount, and complete some paperwork.  As a result, within 30 minutes you will be walking out with the cash you need, and the keys to your vehicle.
HOW DO TITLE LOANS WORK?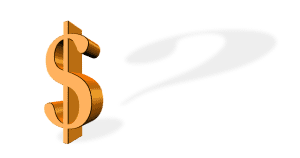 First, the vehicle's title must be clear and free from any debts, or liens.  Because title loans are based on the vehicle's value.  How much value is determined by the age of the vehicle, make, model, mileage, and its overall condition.  In addition, extra features such as custom tires and wheels, stereos and other power and trim features, can increase it.  Especially if you have the receipts of the work done to increase its value.  Therefore, when you apply for a title loan the Phoenix Title Loans, LLC, our representatives will evaluate your vehicle and, using the most up to date values available to determine the value of your vehicle.
WHAT DO I NEED FOR A TITLE LOAN?
Vehicle needs to be registered and titled in Arizona and owned free and clear with no lien.
Bring with you the following:
• Arizona Title* (In your name)
• Driver's License
• Proof of Address
• Proof of Insurance (If your vehicle is valued at over $4000.00)
• Spare Key
One of the most FAQ we are glad customers ask.  It makes the process go much smoother for everyone.
WILL YOU LOAN ON AN OPEN TITLE?
No we do not.  Your vehicle must be free and clear of any loans and/or liens on the title.
WILL YOU LOAN ON A RESTORED/SALVAGE TITLE?
Yes, we do provide Restored/Salvage Title Loans.  Although it is a reduced amount.  This is another one of our many FAQ that customers happily receive the answer to.
DO YOU LOAN ON A SALVAGE TITLE?
No, we do not.
HOW LONG DOES THE PROCESS TAKE?
At Phoenix Title Loans, LLC we work very hard at making this process as easy and fast for you as possible.  The first step is to apply either online or at one of our 10 convenient locations throughout the valley so we can get a little information about your vehicle.  Once you bring your vehicle and respective documents in, have our representatives take a look at it and determine the value.  You will complete some paperwork and usually within 30 minutes from the time you walk in, you will walking out with the cash you need in hand.
HOW MUCH CAN I GET FOR A TITLE LOAN?
Unlike banks, credit unions and other traditional lenders, Phoenix Title Loans, LLC bases the title loan amount solely on the value of your vehicle.  Once you have been approved and your vehicle appraised we will give you a car title loan providing you cash on the spot.
WHAT DO YOU BASE A VEHICLE'S VALUE ON?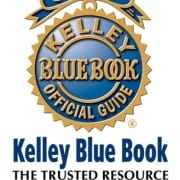 Value is based on The Kelley Blue Book Mid Range Private Party Value of the vehicle in Good Condition.
IS PROOF OF INCOME REQUIRED?
No.  But our loan will be less without proof of income, or if you are currently unemployed.
DO I NEED TO BE CURRENTLY EMPLOYED?
No.  But again, the amount we offer will be less if you are currently unemployed.  However, many of our customers are retired, on disability, are self-employed or have incomes that vary monthly.  As long as you have some means with which you can pay back your title loan, we can work with you.
DO I NEED A CHECKING OR SAVINGS ACCOUNT?
No.  Phoenix Title Loans, LLC does not require you to have any type of banking account.
BUT MY CAR IS A RENTAL, DOES IT QUALIFY?
No.  This is only because the vehicle MUST be under your ownership, hence the need for the title.  If it is under the ownership of a rental company, then we cannot offer money to you for that vehicle.  The Title for that rental vehicle is not under your name.
CAN I STILL GET A TITLE LOAN IF I HAVE A BANKRUPTCY OR BAD CREDIT?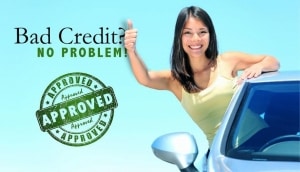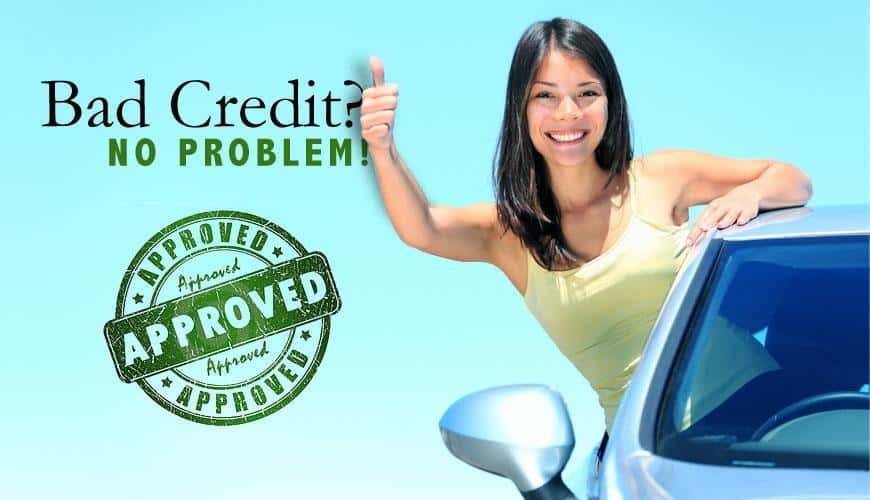 YES!  Good credit, bad credit, slow or no credit will not prohibit you from getting an auto title loan since the loan is based upon the value of your vehicle.  At Phoenix Title Loans, LLC we do not run your credit as part of the application process.  Because you are providing you vehicle as collateral for the loan.
HOW DO I PAY BACK MY AUTO TITLE LOAN?
Based on these FAQ, this is up to you.  You can choose to make it a 90 Day Short Term Loan, or you can choose to extend the loan to last 12 – 36 months.  If you choose the latter, you can choose to have your loan amortized, or choose to have your monthly payment cover the interest only.
However you need to understand that by paying the interest only, nothing is being applied to your principal balance.  We recommend that you budget yourself so you are able to not only pay the interest but apply some of your payment to the principal each and every month.  Doing this lowers each monthly payment as you work your way down to paying off your loan.
IS THERE A PRE-PAYMENT PENALTY?
No.  You can pay off your vehicle title loan at any time.  We recommend that you pay it back as soon as you can but if you need more time, then we will write the loan for an extended period to give you the time you need.  FAQ with a short and sweet answer.
IF I PAY DOWN THE PRINCIPAL OF MY CAR TITLE LOAN IS THE INTEREST CALCULATED ON THE ORIGINAL AMOUNT BORROWED?
No.  At Phoenix Title Loans you will pay only the interest on the amount of principal remaining on your car title loan.  So as you pay down the principal you will be paying less interest as well.
WHAT IS A TITLE PAWN?
This is one of the more interesting FAQ.  Although there is little difference between the terms, most title pawns involve you surrendering the vehicle to us for the duration of the loan.  And the loan is for only 90 days.  Therefore, we hold it in one of our safe and secure storage facilities until you redeem your pawn.  As opposed to an auto title loan wherein you get to still drive your vehicle.
WHY GET A TITLE LOAN?
A title loan allows you to get the money you need now while still being able to drive your vehicle.
WHEN DO I GET MY TITLE BACK AFTER I HAVE PAID OFF THE LOAN?
Immediately upon paying off your loan, the vehicle's title is returned to you.  Giving you the option of picking it up directly from the store or we can mail it to you.
CAN I INCREASE MY TITLE LOAN?
That depends entirely on the value of your vehicle and how much money you were approved for.  For example: If you were approved for $2000 but only used $500 of that, and realize that you needed the full amount, then you could take the remaining $1500.  Or if you have paid off the majority of the loan, and find the need for cash again, you can go through the process to refinance your loan.
HOW LONG DO I HAVE TO WAIT TO OBTAIN ANOTHER TITLE LOAN AFTER PAYING MINE OFF?
The answer to these frequently asked questions is simple.  There is no waiting period.  If needed, you can obtain a new title loan on your car immediately after you have paid your existing title loan off.
WHAT HAPPENS IF I MISS A CAR TITLE LOAN PAYMENT?
If you miss a payment on your title loan, Phoenix Title Loans, LLC will make every effort to work with you.  However you do need to understand that you did place your vehicle as collateral for the exchange of the money you received.  Should you default on your car title loan, your vehicle will be subject to repossession.  And then becomes the property of Phoenix Title Loans, LLC.
WHERE CAN I GET A TITLE LOAN?
RIGHT HERE!  You can start the process now by completing our online application, and getting an instant quote.