Vehicle Registered Out of State And Need To Transfer It To Arizona?  We Can Help!
If you have just recently moved to Arizona, yet you still have your vehicle registered out of state, we can help!  We understand that it can be quite costly to convert your car title, registration and get an
Arizona license plate as soon as you move here.  And after a big move to another state, that can be quite hard to manage at times, so readily, as soon as the move is completed.
However, at Phoenix Title Loans, we are always looking to help people out of a difficult financial situation.  Although, we do require your vehicle having an Arizona registration, to be able to complete the loan process.  Let us explain how we can be of service to complete this process, and can even loan you extra cash, if possible, with a title loan to get your vehicle registered in Arizona.
What Do I Need to Get My Vehicle Registered in Arizona?
A completed and signed Title and Registration Application.
An emissions compliance form.
A Level I vehicle inspection, if do not have a valid out of state title and/or registration.
An out-0f-state title.
The out-of-state license plates.
And the payment of all the applicable title and registration fees.
If you have any further questions regarding out-of-state vehicles, and getting the vehicle registered in Arizona, you ADOT can provide the answers you need.  Call Az Motor Vehicle Department at 602-255-0072.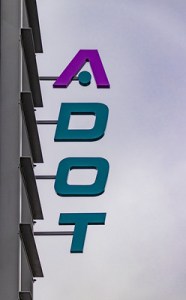 They will be able to answer any and all questions you may have regarding an out of state vehicle, and getting your vehicle registered here in Arizona.
How Can You Help Me Get My Vehicle Registered Out of State to Be Registered in Arizona?
Well, we are happy to help you in any way we possibly can, to be quite honest.  If you have moved here to Arizona, yet your vehicle is still registered out of state, we are the place you want to come to!  First, we will assess your vehicle's current condition, and visual appeal, and confirm its current KBB value.  After that, we'll calculate an offer to present to you.  And, in most cases, the amount you can receive will exceed by hundreds, or thousands, the cost of transferring your registration.  Which is always very helpful, when getting settled here, in the Valley of the Sun, faster.
But, before we can hand you cash on a title loan, the registration and title must be converted to Arizona.  Because, we are unable to complete the process on a vehicle that is not legally registered in the state of Arizona.  But, we can be very helpful with parts of this process.  But, only after your car has been tested, and passes, at an Arizona Emissions facility to start the process to get vehicle registered.
Once you have that in your hand, head down to one of our 11 locations.  Because we have a notary on-site to witness the title transfer to Arizona.  In addition, you can ask our associate, if there are any other ways we can help you to complete the registration transfer, and then complete the title loan process.  As well as, determine the length of the contract, and the minimal monthly payments that are available to you.
Any Other Perks to Phoenix Title Loans That Makes You Stand Out?
We buy title loans and even refinance title loans in case you feel it too much to handle. And at our location in Van Buren our Boat Title Loans customers have the benefit of us storing their boats with us while they pay. This frees not only time to get your loan paid, but space around the home for whatever purpose in mind. What other Title Loan company is willing to provide these great services? Other than us, very few.
Multiple Locations in Arizona
One of the best features of Phoenix Title Loans is our multiple locations across the Valley of the Sun. Instead of desperately searching for an auto title loans Tempe location, or an auto title loan Scottsdale location or even an auto title loan Phoenix store, just look to us! We have eleven locations spread throughout the Valley, in Phoenix, Scottsdale, Chandler, Avondale, Mesa, Tempe, Casa Grande and so on. We even provided the kinds of auto title loans Casa Grande locals would want! And customers keep coming back to us as the auto title lender choice when they need a financial problem solved!