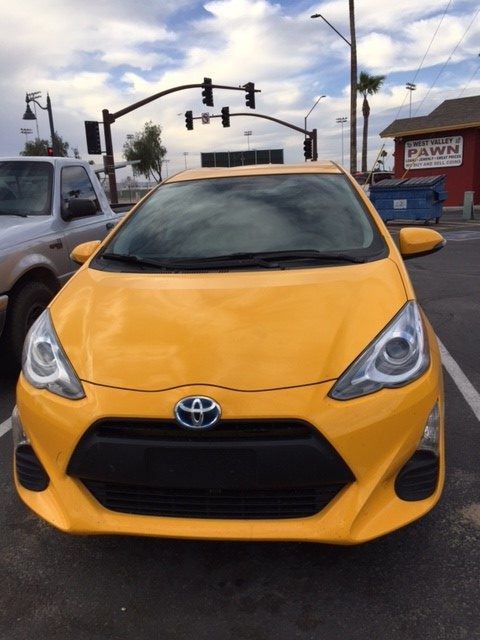 Toyota is as synonymous as Honda, Nissan, and even FORD in terms of cars in the Automotive Industry. The company is also a leader of Hybrid-Electric Vehicles, with the Prius being the most successful car in the market to date (as of this writing).  The signature "T" logo on every vehicle makes it as unique as the Chevy "Bowtie" or even the Honda "H" logo. We welcome a famous brand as Toyota here at Phoenix Title Loans. We offer Toyota Title Loans for owners of Toyota vehicles.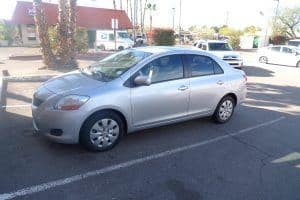 What Models Do You Accept From Toyota Owners?
There are many vehicles made under Toyota. Several have graced our store on multiple occasions. Below is a small listing of the vehicles we've seen and taken over the years in the Valley:
Prius
Corolla
Camry
Scion
We offered title loans in the past for these models. That's how we've come to know them and offer them so openly! As the Toyota Motor Corporation continues to provide additional vehicles, we keep the Title Loans coming for when you need them! It also helps that our process is simple as well. This list is ongoing, much like our company.
This is in no way an exhaustive list whatsoever either!  At Phoenix Title Loans, just about any and all vehicles are as good as cash because of the nature of title loans.  Even if you have what you might consider extenuating circumstances, Phoenix Title Loans can help you out in most situations regardless.  We're known in our communities — Mesa, Phoenix, Tempe, Scottsdale, Chandler, Casa Grande — for helping citizens get the fast cash when and where they need it.  After all, without you fine citizens we wouldn't have enjoyed our rapid growth to eleven valley wide locations.  Our Toyota Title Loans are second to none offering the lowest interest rates in town, the lowest monthly payments, and the highest loan to value ratio for any and all Toyota models.  We take into consideration many factors that most other title loan lenders don't such as overall running condition, interior condition, and personal metrics about yourself.  We do this, even if it might cost us a few extra minutes, because we believe in trying to provide our customers with the most favorable terms possible.  This is how we do that — by taking into account every factor possible available to you.  Contact us today and leave with fast cash in a mere matter of minutes.
What is the Title Loan Process?
Our title loan process is extremely straightforward. First, bring your Toyota to any of our locations nearest you. If you live in Mesa, we have three locations to choose from. Need assistance and live in Scottsdale? We have locations there too. If you need assistance in reaching a location nearest you, we offer a Title Loan Zip Code Directory. Use it to find the closest store in your area. Once you have a location selected, we recommend first having your vehicle's title and your Arizona State-Issued Driver's License at the ready. We wouldn't want you to make the trip only to be told we can't finish without those needed documents/forms of verification. After which, it just boils down to some paperwork of our own for you to fill out.
The process usually takes no more than one hour at most, but be as quick as five minutes (depending on amount and vehicle). After all is done, you receive cash on hand. Use that money as you see fit to achieve your goals. That's what makes us a Valley-trusted business, serving the Valley for over a decade. We will continue to serve the cities of Mesa, Tempe, Chandler, Phoenix, and more.