Get Cash With No Credit Title Loans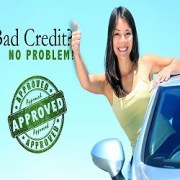 Life happens.  We understand that.  At Phoenix Title Loans, we are the no credit title loans experts!  We provide auto title loans to help you get to where you need to be.  We are here to tell you, you are alone no longer!
In Casa Grande, AZ, many residents commute to the Phoenix Metropolitan area for steady work.  Need money to maintain your car after necessary trips to the job site or nearby cities?  Maybe a little extra cash to ease those stressful financial burdens?  We bring solutions to you.  Our convenient location in Casa Grande leaves endless possibilities at your door.  How can you maintain a higher quality of life?  Let us lend a helping hand!  Your credit should never stymie success! And with our No Credit Title Loans, it won't!
Your Credit History Doesn't Define You
It doesn't matter to us if you have no credit, good credit, bad credit, or any other kind of credit.  We understand what no credit title loans can mean for you and the ones you love.  We stop the stereotyping and ensure what you already possess works to your advantage.  Giving you the chance to organize your goals, our bad credit or no credit loans help you take the next step to financial recovery.  Let us change your past to give you a better future!

The beauty of No Credit Title Loans is that it's a form of collateral loan meaning that petty metrics like credit scores and other meaningless numbers used to define you simply don't matter.  All we're interested in is the value of your vehicle and you could be walking away with cash in hand immediately.  A collateral loan in which the only security needed for the loan is the value of what you put forth.  Instead of trusting a three digit number, our insurance that the loan gets repaid lies completely in the loan to value ratio.
Everything from your monthly payment to interest rate is predetermined by your vehicle's worth entirely.  If you've got bad credit and need cash, Phoenix Title Loans is your place to turn in Casa Grande for No Credit Title Loans.
We Are Your Financial Ally in Casa Grande
Here at Phoenix Title Loans, our versatility and compassionate, professional staff enable people with unusual or unique circumstances to receive all the help they require.  From awarding no credit title loans to refinancing or buying out current title loans, adhering to our "Bad Credit? No Problem" motto, we stay true to our mission.  We don't want to keep you from financial freedom, we want to enable you with the funds to establish your own!

If bad credit isn't your only concern, maybe it's having no income or your living situation, just reach out to us.  We're experts at getting our clients money in any types of situation and have been for well over a decade.  We've seen it all during our long history in the Valley of the Sun, and can almost guarantee our ability to get you cash when you need it.  If you'd like some free assistance in evaluating the options available to you, use our live chat at the bottom of the screen and we'd be more than happy to find the solution that's right for you today.
It's the little details that matter financially.  Your most difficult times often come at those in-between moments.  In-between jobs, in-between destitution, and success, these events matter to us.  Let us help you gain peace of mind by saying we still will give you a loan!  Serving you by working with your current "in-between" moments to acquire a reasonable loan to benefit you, we don't like the word "no".
Let Phoenix Title Loans help you say yes to financial support.  Contact us today to get the help you need and start on the path to financial freedom.