Mesa's Local Pawn Shop
B & B Pawn and Gold is Mesa, Arizona's best Pawn Shop. We are a full-service Pawn Shop, that buys, pawns and sells valuables, located in Mesa, Arizona.  In addition to Mesa residents, a good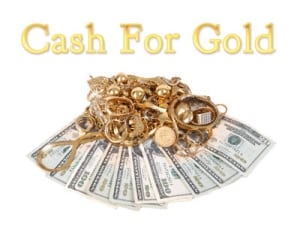 portion of our customers reside in Apache Junction, Queen Creek and San Tan Valley, as well.  Because we provide our customers multiple ways to get the cash they need, quickly.
Whether you sell or pawn your valuables to our store, we present the best cash offers possible, based on their condition and current market value.  In addition, we are in a partnership with Phoenix Title Loans.  Thereby, also providing auto title loans, that puts the most cash in your hands, and a payment plan that can fit your needs.
At our pawn shop we strive to help our customers get the cash they need; with options they are comfortable with.  Our skilled and experienced pawnbrokers are there to assess your valuables accurately and present a cash offer based on that valuation.  Most importantly, our assessments are free of charge, and are free from any obligations to accept our cash offer.
B & B Pawn and Gold Provides Cash Lending with Pawn Loans
A pawn loan is also known as a secured, or collateral loan.  One of our pawnbrokers will assess the overall condition, and aesthetic appeal of the valuables brought in, and present a cash offer for a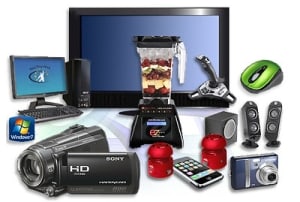 pawn loan.  While many pawn shops offer a considerably less amount to customers for a pawn loan, this is not our practice.  Because it is our goal to be the pawn shop that offers the most cash possible, and actually puts that cash in your hands!
All of our pawn loans at B & B Pawn and Gold are written for a maximum of 90 days.  But you are always welcome to pay off the loan at any time during the loan.  In fact, if you pay off the loan in full by the 60th day, we will deduct a redemption discount from the total amount due.
We also are willing to work with you, if you are finding it difficult to pay off the loan entirely by the 90th day.  Just come in and talk to us by the 90th day.  Because, we are here to help you, not cause you unnecessary stress!
We Pawn, Buy & Sell These Valuables
Gold, Platinum & Silver Bullion – Coins – Jewelry – Diamonds – Musical Instruments – TVs – Computers – Laptops – Cell Phones – Power Tools – Landscaping Tools – Air Tools – Video Game Consoles, Audio & Video Equipment – Industrial Equipment – And more!
Yes, We Provide Title Loans Too!

At B & B Pawn and Gold, we wanted to expand our ability and ways to provide everyone with more ways to get cash quickly, when it's needed the most.  So, consequently in a collaborative effort, we have partnered with Phoenix Title Loans, to expand our lending capabilities, making title loans available to our customers.
Our pawnbrokers have the experience and the wherewithal to present the highest offers around, securing a loan with a free and clear title of your vehicle.  The loan can be for anywhere from 12 – 60 months, to make it fees able to make your monthly payments with an amortized loan.
From the assessment to completing the paperwork and having cash in your hands pays off for you in as little as 30 – 45 minutes.  It is a simple process that can provide you with cash you need to get caught up on your bills or pay for a household emergency.
Map Location of B & B Pawn and Gold

B & B Pawn and Gold Business Hours:
Monday 9:00 AM – 7:00 PM
Tuesday 9:00 AM – 7:00 PM
Wednesday 9:00 AM – 7:00 PM
Thursday 9:00 AM – 7:00 PM
Friday 9:00 AM – 7:00 PM
Saturday 9:00 AM – 7:00 PM
Sunday 10:00 AM – 6:00 PM
B & B Pawn and Gold is a full-service Pawn Shop buying, selling and pawning gold, jewelry, valuables and provide auto title loans.  As a result, we are the Pawn Shop Mesa loves best; a local pawn shop for all of Mesa to shop at.