Bad Credit or No Credit Title Loans are Here at Phoenix Title Loans!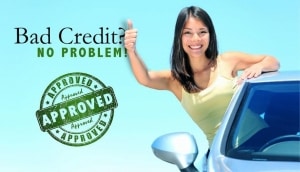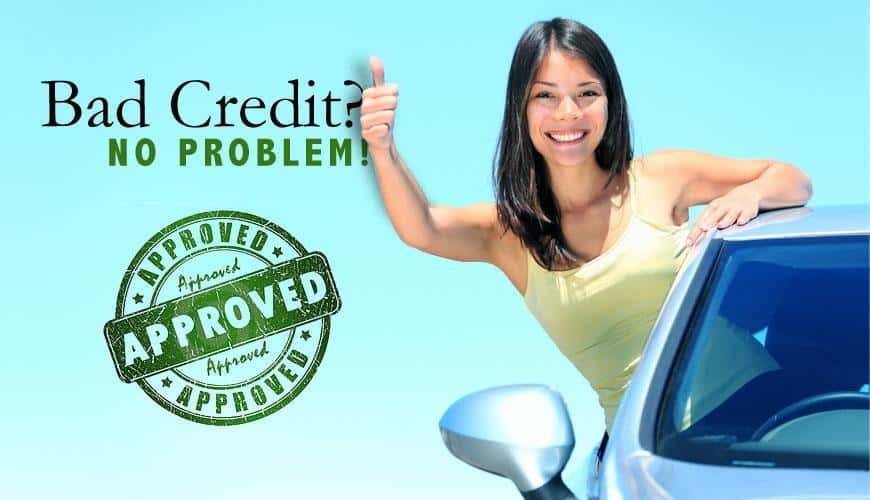 Phoenix Title Loans does not discriminate based on just a credit score number.  All of our title loans are done without even pulling a credit score from customers.  If you've got bad credit or no credit and need cash, then you've come to the right place!  Fill out our online title loan application now and see what options are available to you today.  Seven days a week, no matter your vehicle, we can put cash in your pocket.  Get a cash loan now!
Bad Credit or No Credit is never a problem in obtaining an Auto Title Loan from Phoenix Title Loans. The one big misunderstanding most individuals make when in desperate need for fast cash is their credit history.  Perhaps you have been turned down for a loan, due to bad credit. Maybe you have no credit or simply slow credit.  Here at Phoenix Title Loans, bad credit or no credit plays no factor towards your auto title loan.
If you're in Phoenix, Scottsdale, Avondale, Mesa, Tempe, Chandler or Casa Grande, we can get you an auto title loan regardless of bad credit, or no credit.  We're here to provide you with cash for a title loan, whether you have bad credit or no credit!
The Most Cash Regardless of Credit History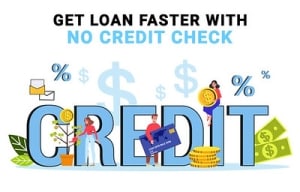 At Phoenix Title Loans, we really couldn't care less what is in your credit history.  No matter if you've got bad credit or no credit behind you, we're still more than happy to put fast cash in your pocket with a title loan.  We completely understand that many other lenders have likely turned you away for bad credit or no credit, but we can promise that won't happen at Phoenix's leading title loan lender.  The fact of the matter is we only care about your vehicle — if you have one, and what it's worth, then you are good for cash in our eyes.
Our Bad Credit or No Credit Title Loans are eligible to everyone in Phoenix, Mesa, Tempe, Scottsdale, Casa Grande, or in Arizona!
As long as you have a car, then you don't need to let your credit hold you back.  No matter your credit status or history, we can get you the cash you need in a pinch.  Reach out to us using our live chat at the bottom of the screen, or our online no credit title loan application as well.
What Are You Waiting For?
You know you could use that money, so why wait?  Your bad credit or no credit title loan is waiting for you here.  And with our 11 convenient valley locations in Phoenix, Scottsdale, Avondale, Mesa, Tempe, Chandler, and Casa Grande, you will find a location near you.  Stop by today, and find out what makes us the best bad credit or no credit auto title loan lender in the valley!
With a wide array of services, Phoenix Title Loans, LLC is the obvious and only choice for a title loan lender.  Whether you need a small amount of cash, or a large amount of cash, or even have an existing auto title loan, we can help!
We've built our business model around serving the community of the Valley of the Sun to not only help them out of a bad situation but to protect them from worse situations that many other competitors stand for.  We don't believe that credit defines a person, and in a truly bad financial situation, your credit will take a hit making it even worse.  How do you solve something when no matter what you do it gets worse?  You come to Phoenix Title Loans!
What Else Does Phoenix Title Loans Offer Its Customers?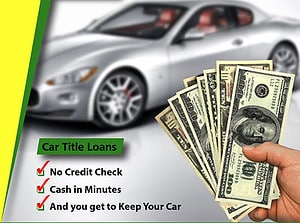 We also have the benefit of accepting almost ANY vehicle as long as the title is free and clear.  As well as our cash offers will surpass our competitors more than not.  Because one thing that matters to us most, is to be the offer that is accepted, and to be the one's that puts the cash in your hands!
We refinance title loans in case you feel it too much to handle. And at our location in Van Buren, our Boat Title Loans customers have the benefit of us storing their boats with us while they pay. Free up the time to get your loan paid and space around the home for whatever purpose in mind. What other Title Loan company is willing to provide these great services? Other than us, very few.
Low Loan Interest Rates
Phoenix Title Loans, LLC, is unique to Phoenix, Scottsdale, Mesa,  Chandler, and Tempe; in the sense that we can offer the lowest interest rates in town.  While many competitors simply offer interest rates that are based upon the vehicle's loan-to-value, we can take into consideration other aspects that are more fitting for your personal needs.  We can use as much or as little personal information to try and improve the terms of your loan.  While not required, credit score, income, residence, and other things can be used to help however possible.
Multiple Locations in Arizona
One of the best features of Phoenix Title Loans is our multiple locations across the Valley of the Sun. Instead of desperately searching for an auto title loan Phoenix store, just look to us! We have eleven locations to choose from throughout the Valley, in Phoenix, Scottsdale, Chandler, Avondale, Mesa, Tempe, Casa Grande.  With each location conveniently located to serve its surrounding communities.  Including auto title loans for Casa Grande locals that reach Eloy, Coolidge and Florence would want! And customers keep coming back to us as the auto title lender choice when they need a financial problem solved!