Motorcycle Pawn Loans Chandler, Az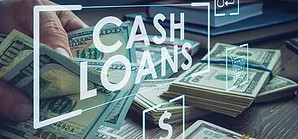 If you are in the need of cash, and have a bike, you can find some relief from Motorcycle Pawn Loans Chandler residents!  These loans can be very resourceful for a short-term solution to your financial stress.  Because Phoenix Title Loans provides free assessments, that lead to the highest cash offers for Motorcycle Pawn Loans Chandler can rely on, and turn them into cash within less than an hour!
Phoenix Title Loans is offering motorcycle pawn loans Chandler can use, to get back on your feet, and options that can fit your needs.  You can either pay off the loan in 90 days or less, and have your bike back, or just pay the interest accrued by the 90th day, and rewrite the loan.
What Makes and Models Interest Phoenix Title Loans?
There are many makes and models of motorcycles roaming around Chandler. Some have sidecars, others are off-road. So long as the bike is in good shape, and arrives at our store under its own power, then it may qualify for a title loan. Then there is the manufacturers of motorcycles themselves; such major brands like Harley-Davidson, Yamaha, Suzuki, Kawasaki, and more. We're not shy when it comes to offering title loans to Chandler residents, so don't be shy to get the money you deserve.
Are There Any Criteria That Need to be Met to Get Motorcycle Pawn Loans Chandler?
There are some basic criteria in getting this title loan, but it's not out of the ordinary.  First, be in possession of a motorcycle; along with its title that is tied to your name.  Second, you must have a current and valid Arizona State-Issued Driver's License.  This is more to verify current address and location than anything else.  We're a local business for local residents.  Third, the vehicle has to be in good shape.  Therefore, take the time and clean up your motorcycle, and shine up that chrome!
Do I have to Pay Back the Loan?

Yes.  After all, this is a short term solution.  Once back on your feet, you will be required to repay the loan by the end of the 90 days. If you are still struggling a bit, you can just pay the interest accrued, and we will rewrite the loan for another 90 days.
How Can I Use Motorcycle Pawn Loans?
There are multiple ways to use your newfound boost of cash:
Invest in other ventures (that will help pay back the loan).
Go on vacation with money to spend!
Pay any late bills that have accumulated.
and more!
This isn't so much us telling you what to do with your money; we are just letting you know of the possibilities that can be provided with motorcycle pawn loans Chandler residents.
Why is Phoenix Title Loans the best Choice for Chandler residents?
Our belief is to offer as best support we can to every costumer that walks through our doors in need of financial assistance with a title loan. So when each and every customer that thanks us for helping them, it gives us the motivation to continue this practice. It also, realistically speaking, is best business practice to offer such help to customers in order to STAY in business. That is how we remained a known company for over a decade in the city of Chandler and the Valley at large. So if you ever need money, and have a motorcycle on hand, drive to Phoenix Title Loans' Chandler location for Motorcycle Pawn Loans today!
Phoenix Title Loans provides Motorcycle Pawn Loans Chandler can rely on and more!  We are a local lender found to provide the most cash possible for title and pawn loans from Avondale to Casa Grande!