Fast Cash Title Loans Due to Inflation
Fast Cash Title Loans Due to Inflation
Here in Phoenix, Arizona, and around the world, we're living in uncertain times.  Every time we go to the store, or put gas in the car, there seems to be no end to inflation's rising prices.  And this, inevitably, makes it harder and harder to make ends meet.  If you are financially struggling right now, Phoenix Title Loans can help.  No matter if you have no job, no income, or a job and little income, you can get fast cash title loans today.  Within an hour, you can have the cash you need in your hands.
Don't let inflation get the best of you.  Because the equity from your vehicle can be the answer you are looking for.  With 11 locations, including Mesa, Tempe, Phoenix, Scottsdale, Casa Grande, Avondale, North Phoenix and Chandler, Phoenix Title Loans offers the most cash possible, to get you through these tough times.
No Hassles to Get Cash for Your Vehicle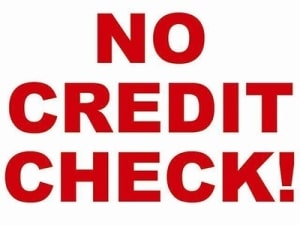 Unlike many other cash lenders, here at Phoenix Title Loans we don't require any outside metrics in order to get you fast cash title loans.  We couldn't care less about what your employment income, or your credit score is.  As long as you've got a vehicle in your name that's paid off, then you're approved for a title loan.  We're base the value of your loan on the value of your vehicle.  This in turn, allowing you to push through these rising costs and stressful times.  No job is no problem at Phoenix Title Loans.  We can get you cash for your vehicle and your vehicle alone.
No Credit Checks – No Proof of Employment – No Proof of Income Required!
Flexible Terms in Unstable Times
Nobody knows when this is going to end, or how long it's going to take for businesses to get up and running again.  If you've been impacted by global inflation, then you're astutely aware of the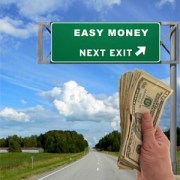 unknown that the world is dealing with.  Although title loans are a bridge loan, we can make them as flexible as you need them to be.  Therefore, giving you the time you need to regain some stability with fast cash title loans.
On all of our title loans, we can help customers select a repayment plan.  Making sure that the payments will cover at least the monthly interest that accrues.  More importantly, enough time to pay back the principal, as well.  This flexibility is intended to help our customers.  Allowing them to keep up with their monthly payments and have a bit of control over the rate at which they pay the loan back.  We understand better than anyone that this time will be absolutely necessary for some of us to get back on our feet.
Our fast cash title loans are perfect for anyone who is finding themselves impacted by this.  We are found in Phoenix, Chandler, Tempe, Scottsdale, or any of the other ten locations we have around the valley.  Give us a call or use our live chat at the bottom of the screen and we can get you thousands of dollars the same exact day!
Phoenix Title Loans, LLC has been providing fast cash title loans for over a decade.  Offering the financial relief and a helping hand up, when people need it the most!
https://www.phoenixtitleloans.com/wp-content/uploads/2015/04/LOGO-e1461714449797.png
0
0
Phoenix Title Loans
https://www.phoenixtitleloans.com/wp-content/uploads/2015/04/LOGO-e1461714449797.png
Phoenix Title Loans
2020-03-14 22:54:44
2023-03-28 16:41:07
Fast Cash Title Loans Due to Inflation