Do You Need Cash Now?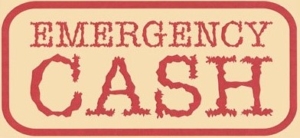 Do you have financial issues that need to be resolved immediately and need cash now? Have an emergency, medical, dental, home or auto repairs costs to pay for?
The fact is, sometimes BAD things do happen to GOOD people. Appliances, air conditioners, and even our vehicles break down. Emergency situations arise before we get our end of the month bonus check or, even worse, between paychecks. In today's economy, we don't always have the extra and emergency funds to budget for these emergencies and Phoenix Title Loans, LLC understands this.
Living Paycheck to Paycheck?
Everyone says to avoid living paycheck to paycheck, but the fact of the matter is to the average Joe, it's not possible.  The economy simply isn't in a place where one can survive without a regular paycheck. This can range from various moments like, for example, a new member of the family being born or if there is a Government Shutdown (rare that may be).
That's why we want to let you know that the solution to your immediate financial needs may very well be in the vehicle you are driving.  The one thing you need to survive is your vehicle, but it can also be turned into fast cash to take care of your immediate financial needs.  With eleven local locations in Phoenix, Scottsdale, Avondale, Mesa, Tempe, Chandler and Casa Grande areas, we're here to help you.
If you own a car and have a clear title on it then an Auto Title Loan from Phoenix Title Loans, LLC can provide you with the cash you need within a matter of minutes with no hassles and regardless of your credit history.
Re-Finance and Save!
We offer among the lowest rates in Phoenix, Scottsdale, Avondale, Mesa, Tempe, Chandler and Casa Grande for auto title loans.  In addition, we even refinance title loans that can lower your interest rate, and perhaps even put some cash in your hands, depending on the loan-to-value ratio.  Which is just one more way Phoenix Title Loans is always seeking to help you when you need cash now, and are low on options available.
Unlike other types of loans, auto title loans, car title or pink slip loans allow you to utilize the title of the vehicle you already own to secure the cash you need.  Most title loans can be acquired in 45 minutes or less, getting you the cash you need now!   and stopping by today with a printed coupon will guarantee $50 if you refinance with us.
Other Ways We Can Help When You Need Cash Now
We also have the benefit of accepting almost ANY vehicle as long as the title is free and clear.  If it is a mode of transportation, with a clean title, and requires a title to claim ownership, we can provide a secured loan on it.  Adding to the multiple ways we go the distance to help out, if you need cash now!
And at our location in Van Buren, our Boat Title Loans customers have the benefit of us storing their boats with us while they pay.  Free up time to get your loan paid and space around the home for whatever purpose in mind.  What other Title Loan company is willing to provide these great services? Other than us, very few.
Low Loan Interest Rates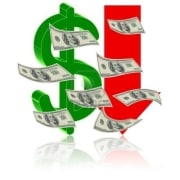 Phoenix Title Loans, LLC, is unique, in the sense that we can offer some of the lowest interest rates in town, when you need cash now.  As discussed above, we make you a cash offer.  If you decide to take a lower amount than what we offer, then we're able to lower your interest rate further!  However, we do have a program to help you lower the interest rate on the loan, if you need the full amount of our cash offer.  We refer to it as our Preferred Pawn Loans / Preferred Title Loans, which details what is needed to take advantage of this program.
Multiple Locations in Arizona When You Need Cash Now
One of the best features of Phoenix Title Loans is our multiple locations across the Valley of the Sun.  Instead of desperately searching for an auto title loan Phoenix store, just look to us!  We have eleven locations spread throughout the Valley, in Phoenix, Scottsdale, Chandler, Avondale, Mesa, Tempe, Casa Grande.  Therefore, providing our customers direct access close by, when you need cash now, and no time to lose.