Unemployed Title Loans from Phoenix Title Loans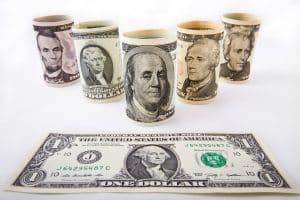 Phoenix Title Loans is here to provide services to the proud citizens of Phoenix, Scottsdale, Tempe, Mesa, and Chandler to save them from financial distress.  The large issue with this is that many title loan lenders require some sort of income, or verification of income, before they'll get you an auto title loan.  It only makes sense that if you're unemployed, that's when you would need cash the most, right?  That's why Phoenix Title Loans is proud to offer Unemployed Title Loans (some call them No Job Title Loans) to help you out if you're between jobs.  Your credit card companies, landlord, utilities people won't wait until you can pay the bill, leaving you in an awful position.  We're here to help you through these issues, let's talk about the process.
No Job, No Income, No Problem
An auto title loan is a form of collateral loan meaning that the majority of the value of the loan is based on your vehicle.  This is why we take a step away from traditional loan institutions and provide cash solely based on the value of your vehicle.  If you're unemployed, Phoenix Title Loans is the only place to turn when you need fast cash.  It all begins when you stop by one of our 11 locations, or fill out our Online Application.  The beauty in this is that we can work out many of the metrics of your title loan before you even head down to our location saving you a ton of time.
Our evaluation process is very simple.  We start with taking a Kelley Blue Book Private Party value of your vehicle, including the mileage, and then we'll go take a walk around your car.  What our associate will be looking for is the overall interior and exterior condition of the vehicle, including listening to any noises that may be coming from the engine.  While we're not going to go so far as to take your car for a test drive around the block, engine noises are going to raise some flags for us.  We'll head back inside and explore how much cash you actually need, and look and see if there's other metrics that we can use to get you more money, or lower interest rates.  The best piece of advice we offer our customers seeking an Unemployed Title Loan is to not take all the cash that's offered them but only what they need to cover their bills.  Many of us underestimate just how quick interest can accumulate, especially if we're in between jobs, and the last thing us at Phoenix Title Loans want to see is you upside down again.  We're here to help, and will always help you evaluate your options to find what works best for you.
When you accept our offer, we'll collect a few signatures from you, and put cold, hard cash in your hand.  Your payment is only due once a month, and only the interest, until you're ready to pay back the full amount of the loan.
Phoenix Title Loans Can Be Trusted
We've been the leading title loan lender for the better part of the last decade, and have made a lasting impression on the citizens of Phoenix, Glendale, Tempe, Mesa, and Chandler and intend to for many years to come.  Just a quick look at any of our hundreds of Google reviews will give you the impression, we're good at what we do and what we do is get you fast cash!
You also need someone you can trust to not take advantage of you particularly if you're unemployed.  It can feel impossible to get back on your feet particularly when there's little to no support from other institutions.  We're happy to help you evaluate your options and find an agreement that doesn't leave you in an even worse position one month down the road.  It's difficult to look ahead when the future might be particularly when it comes to employment, but we're flexible and here to help not to take more from you.