Title Loans Mesa AZ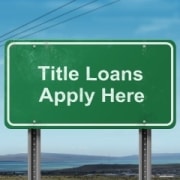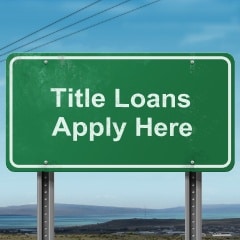 Title Loans and Mesa, Arizona go hand-in-hand. Mesa is one of the most rapidly growing towns in the Valley of the Sun. With such a rapid development, people will need funding to keep up with the demand of an ever growing Mesa while looking for better opportunity. That's where Title Loans come in. And with Phoenix Title Loans by your side, you get the best title loans Mesa AZ resident can receive!
What Kinds of Title Loans Mesa AZ
A majority of our title loans revolve around automobiles, vehicle that are used in everyday travel that customers own. For example, if you own a car, we have both car title loans and auto title loans. As well as title loans on trucks, motorcycles, trailers, RVs, SUVs, boats, and jet skis too.  If it has an engine, and is a mode of transportation that requires a title of ownership and registration, we will make you a cash offer for title loans Mesa residents.
What IS a Title Loan?
A title loan is a loaning program that allows customers to get a cash loan, utilizing the equity that their vehicle retains.  In most instances, the owner of the vehicle can continue to drive, while they are paying off the interest and principal of the loan itself.
What Requirements Do You Need For One?
The requirements to get a title loans Mesa residents, are the following:
The customer must have a current and valid Arizona State Issued Driver's License.
Please bring the title to your vehicle.  Remember, your title needs to be free and clear from loans and liens, to get a title loan at Phoenix Title Loans.
The vehicle used for the title loan. Because we must assess the vehicle, and its working condition, to present our cash offer.
Proof of your current and valid insurance for your vehicle.
Where is a Phoenix Title Loans Located in Mesa?
In Mesa, you have three locations to choose from, to get the cash you need from title loans Mesa residents.  You will find our services are in a collaborative partnership with the following pawn shops:

Alma School Pawn & Gold
752 S. Alma School
Mesa, AZ  85210

B & B Pawn and Gold
1107 E Main St.
Mesa, AZ  85203

Oro Express Mesa Pawn & Gold
421 E Broadway Rd.
Mesa, AZ  85204
What if I have Questions in Regards to the Process?
If you have concerns in regards to how our process works just click on our Frequently Asked Questions.  Or, if you prefer, click on the bottom right of your screen, to connect with an assistant via live-chat.  They will be more than happy to answer any questions you may have, and can even begin the process online, before you even arrive at our store!