A BMW Title Loan Can be Yours at Phoenix Title Loans – Real Low Rates in Arizona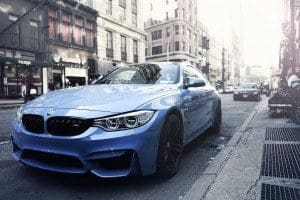 As one of the leading auto title lenders in Phoenix, Tempe, Scottsdale, and Paradise Valley, Phoenix Title Loans is proud to offer BMW Title Loans. With a luxury car like a BMW, you need more than what just a simple auto title loan can offer you.  Auto title loans are generally offered for low values in the low thousands, with high-interest rates, so what do you do when you have a BMW that's worth over ten times these values?
You come and visit Phoenix Title Loans where you can get the high-value BMW title loan, with great interest rates for a car of this caliber.
The Highest BMW Loan Value, Good Interest Rates
If you're looking for BMW Title Loans, you've come to the right place.  Due to the high value of most newer BMW luxury vehicles, we're able to offer particularly attractive interest rates to our customers.  While there are other qualifications that we've listed below, we consider these safe loans allowing us to pass on the savings in interest to you.
Even a 3-year old BMW 335i in Very Good condition according to Kelley Blue Book, and with 100,000 miles, has a value of $20,000.  With such a high value, most of the time our BMW title loan will be at a lower loan to value than with other similar title loans.  This allows you to not only get a large sum of money in minutes but allows us to offer more attractive interest rates than other similar title loans.  There are other qualifications listed below, but in most cases, you shouldn't have to worry too greatly about them.
Evaluating Your BMW Options, Getting the Most Cash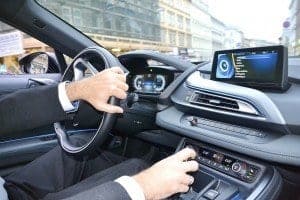 If you need a BMW Title Loan, there are many options to consider that can help you get the maximum loan to value, and also low-interest rates.  We offer Auto Title Loans on all BMW's to all customers without regard to credit. But, for larger loan amounts items which can modify to allow for lower interest rates or higher loans to value include:
Verified, Professional Employment (Paystubs, W-2's, Bank Statements, etc.)
Credit History
College Degree
Clear Title
Condition of Vehicle
GPS Installed on Vehicle
Spare Keys
If you're unsure about the value of your BMW or worried about certain criteria and whether or not you'd be eligible for our BMW Title Loans, then call us, or fill out the contact form on our home page here.  We can usually give most people a cash quote through e-mail as long as we have the pictures and some information.  This is usually the smartest way to get BMW Title Loans, as it can streamline the process and have you in and out the door in a mere matter of minutes.
Phoenix Title Loans has been offering Car Title Loans and Auto Title Loans for over a decade in all capacities.  We strive to serve our customers, and will always do everything in our power to ensure their needs are met.  Proudly serving the areas of Phoenix, Scottsdale, Tempe, Paradise Valley, and Fountain Hills.
Any other perks to Phoenix Title Loans that makes you stand out?
Absolutely!  We also have the benefit of accepting almost ANY vehicle as long as the title is free and clear. If it's not yet, contact us and we can assist as best we can. And even IF you chose to go somewhere ELSE for your auto title loan Phoenix Title Loans can still help you out!
We even refinance title loans in case you feel it too much to handle. And at our location in Van Buren, our Boat Title Loans customers have the benefit of us storing their boats with us while they pay. Free up the time to get your loan paid and space around the home for whatever purpose in mind. What other Title Loan company is willing to provide these great services? Other than us, very few.
Low Loan Interest Rates
Phoenix Title Loans, LLC, is unique to Phoenix, Scottsdale, Mesa,  Chandler, and Tempe; in the sense that we can offer the lowest interest rates in town.  While many competitors simply offer interest rates that are based upon the value and loan-to-value, we offer many different options for customers to save money.  We can use as much or as little personal information to try and improve the terms of your loan.  While not required, credit score, income, residence, and other things can be used to help however possible.
Multiple Locations in Arizona
One of the best features of Phoenix Title Loans is our multiple locations across the Valley of the Sun. Instead of desperately searching for an auto title loan Phoenix store, just look to us! We have eleven locations spread throughout the Valley, in Phoenix, Scottsdale, Chandler, Avondale, Mesa, Tempe, Casa Grande and so on. We even provided the kinds of auto title loans Casa Grande locals would want! And customers keep coming back to us as the auto title lender choice when they need a financial problem solved!