Commercial Truck Title Loans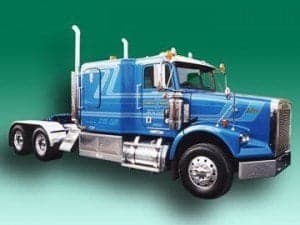 Phoenix Title Loans, LLC offers Commercial Truck Title Loans to all of the independent owner-operators who make their living on the road. Semis, big rigs, haulers, refer boxes, fixed boxes single cabs or sleepers, we have a commercial truck title loan that will work for you.
We have commercial truck title loans available for your Kenworth, Peterbilt, Freightliner, Hino, Mac or other manufacturers domestic and foreign.
Owner-operators, you know just how hard it can be to own your own business. No one knows better the costs of keeping your rig running, fuel, tires, maintenance, permits, licensing and the list just goes on. But what happens if there is an emergency at home where you need the money right away?  What happens if your truck is broke down and you need that extra cash to get you back on the road?
That's where our Commercial Truck Title Loans can help. Regardless of the reasons, a commercial truck title loan can help you get the cash you need right now! From $100.00 to $100,000.00 our commercial truck title loans are designed to let you keep operating your rig and earn while you pay back the loan. And, with a commercial truck title loan from us, there are never any penalties or fees for paying your title loan off early.
What is Commercial Truck Title Loans?
Commercial Truck Title Loans are a unique form of service that we offer that must take a different approach than our other title loan services.  The best way if you're looking for a loan on your commercial vehicle is to apply online, or just contact us via live chat or e-mail directly.  There are many various options that we can offer in these circumstances, and we can certainly find one that's correct for you due to the unique form of a title loan.  We can offer the best terms, low monthly payments, and most cash than any other title loan lender, so if you find yourself driving through Phoenix, Tempe, Mesa, or Scottsdale and need a loan, we're the ones for you.
Concerned about credit? Not a problem. We provide Commercial Truck Title Loans whether one has good credit, bad credit, slow credit or no credit our truck title loans are based on the value of your collateral so there is no credit required.
With locations In Phoenix, Avondale, Scottsdale, Tempe, Mesa, Chandler, and Casa Grande, if you are need of cash, there is no reason to not come into one of our locations today. Call us or Chat with us online and we'll be happy to discuss your commercial truck title loan options.
Any other perks to Phoenix Title Loans that makes you stand out?
We also have the benefit of accepting almost ANY vehicle as long as the title is free and clear. If it's not yet, contact us and we can assist as best we can. And even IF you chose to go somewhere ELSE for your auto title loan Phoenix Title Loans can still help you out!
We buy out title loans, aka refinance title loans in case you feel it too much to handle. Free up the time to get your loan paid and space around the home for whatever purpose in mind. What other Title Loan company is willing to provide these great services? Other than us, very few.
Low Loan Interest Rates
Phoenix Title Loans, LLC, is unique to Phoenix, Scottsdale, Mesa,  Chandler, and Tempe; in the sense that we can offer the lowest interest rates in town.  While many competitors simply offer interest rates that are based upon the value and loan-to-value, we offer many different options for customers to save money.  We can use as much or as little personal information to try and improve the terms of your loan.  While not required, credit score, income, residence, and other things can be used to help however possible.
Multiple Locations in Arizona
One of the best features of Phoenix Title Loans is our multiple locations across the Valley of the Sun. Instead of desperately searching for an auto title loan Phoenix store, just look to us! We have eleven locations spread throughout the Valley, in Phoenix, Scottsdale, Chandler, Avondale, Mesa, Tempe, Casa Grande and so on. We even provided the kinds of auto title loans Casa Grande locals would want! And customers keep coming back to us as the auto title lender choice when they need a financial problem solved!