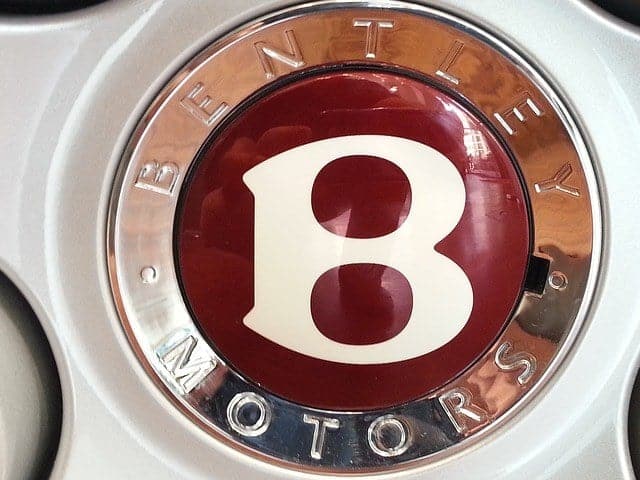 Bentley. The very name is synonymous with luxury vehicles along with the Rolls Royce. The Bentley brand is a timeless symbol of craftsmanship, excellence, and true luxury. Owning this vehicle is more than a statement of financial power; it is a testament to quality and expectation, along with a sense of flare for acquiring the finest of automobiles. Even Her Royal Highness, the Royal Queen of Britannia, Queen Elizabeth the Second, has her own PERSONAL State Limousine made in Her Honor. Only TWO of these exist. THAT is recognition. To that end, it is with great honor, no, humility and appreciation that we at Phoenix Title Loans offer Bentley Title Loans to all owners of Bentley Motors Limited luxury vehicles.
Bentley Title Loans is a Symbol of Confidence!
Let us be blunt; you are not to feel ashamed when taking a title loan for your Bentley motor vehicle. By default, your vehicle will be worth the full loan-to-value we are able to provide for it. Also, you are well capable of repaying the title loan within a reasonable period; YOU are the proud owner of a well-crafted work of motor-vehicular art. Think of this as a means to maximize the value of your investment; it could quite possibly create an even GREATER return than originally anticipated!
Finally, we also have a great appreciation for the craftsmanship these automotive artists bring; in PARTICULAR, these models catch our interest:
The Bentley Motors Continental Series

Continental Flying Spur
Continental GT Convertible
The Bentley Continental GT Speed coupé
Continental GT Speed
The Bentley Continental Flying Spur Speed saloon (2005 edition)
Continental Supersports

The Bentley Motors Mulsanne
The Bentley Motors Flying Spur
Bentley Bentayga
You are still given the choice of Storage or Continued Use
We understand your need to still have your vehicle at home. With Bentley's line of luxury vehicles, the investment and time took to acquire and admire speaks for itself. However, we at Phoenix Title Loans would strongly encourage allowing us to hold onto your vehicle. If you so choose, we have facilities to store the unit and keep the vehicle from major wear and tear. Regardless of the decision made by you, the customer, we of Phoenix Title Loans will stand by your decision. At the very least, we are honored to have the privilege of providing our services to our customers.
Depending on many of the terms of the Bentley title loan, we can make this option available to you.  Many times if you're seeking an auto title loan on a Bentley the odds are that you're not looking for a long term loan, and simply something short.  We can accommodate this and sometimes allow for very favorable loan terms under the condition that we store it.  If you're looking for a fast cash infusion to last you a week, maybe even a month, Phoenix Title Loans is the place to turn without leaving a sour taste in your mouth at the end of the transaction.  If you're in Phoenix, Scottsdale, or Paradise Valley, give us a call today and we'd be happy to help you evaluate your options.
The Vehicle is Unique, the Process is Universal
You needn't worry about having to go through a special, separate process in regards to receiving Bentley title loans. In fact, it's a pretty straightforward process:
Contact Us today or simply fill out our Online Application to start the process.
Visit the nearest Phoenix Title Loans location to further complete the paperwork (usually takes less than one hour).
Drive away with the additional cash needed on hand, or have us store your vehicle while you receive the cash.
Payback the title loan within the course of its effect.
We take extra care in handling any concerns or doubts you have about our process. Much like the investment made on your Bentley, we offer a near equal investment in keeping you well informed so you can conduct wise business decisions.
We have been in business for over the past ten years; This allows us to see many vehicles and issue title loans therein. We offer our services to all that enter our doors; yet very rarely are we given such privilege to assist connoisseurs of luxury vehicles. So regardless of your city, be it Scottsdale, Mesa, Glendale, Tempe, Phoenix, Avondale, wherever; visit Phoenix Title Loans today. The investment and auto title loans in our business are as worthwhile as the work of art you own and operate.