Even Older Cars can get Title Loans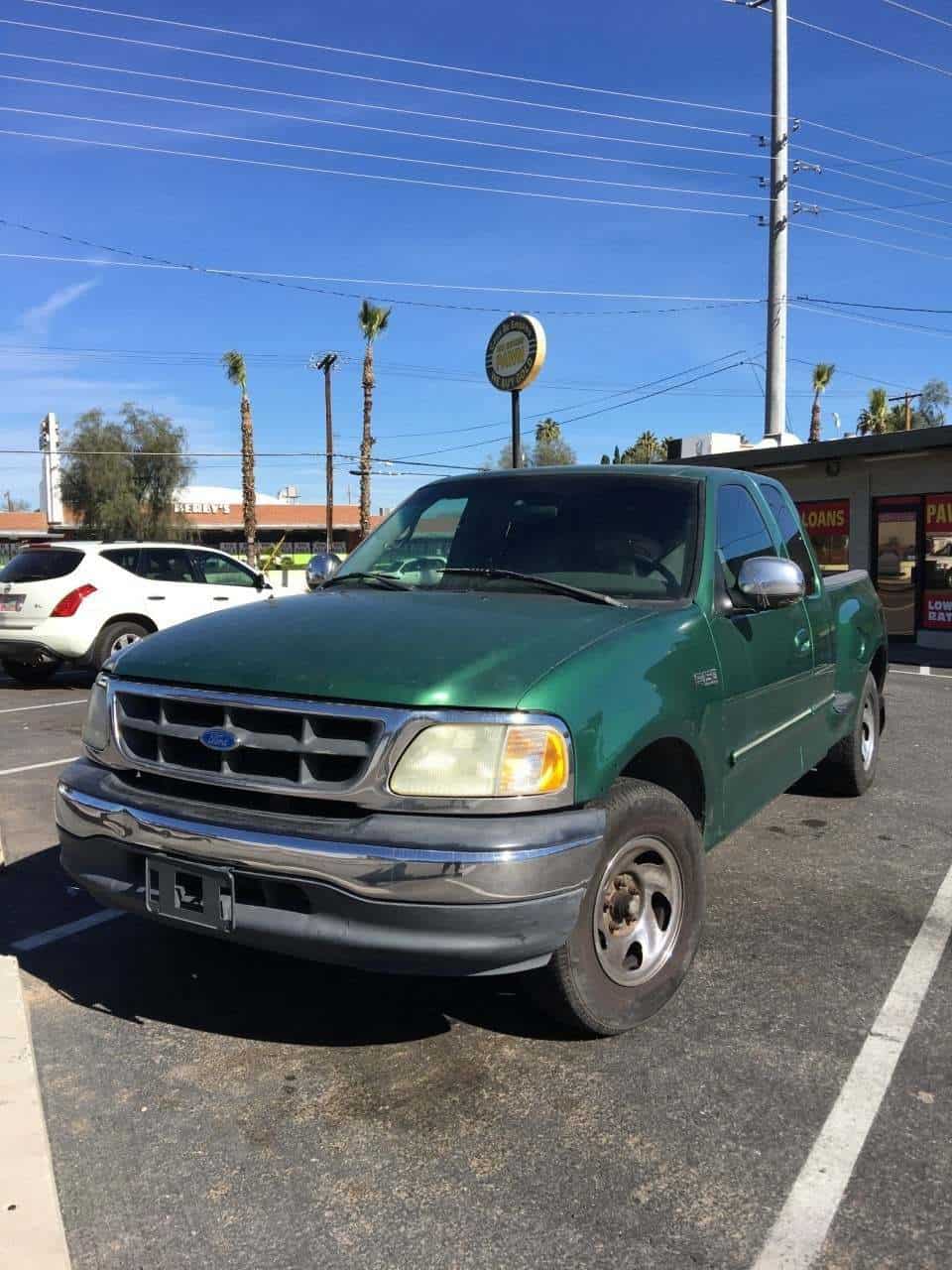 You've driven to the ends of the state/nation/earth with your vehicle. Seen the beauties of the open road. But now you realized that as costs rise, the old car you have is holding you back. Not so! There is still one benefit to your beloved ride; Even Older Cars can get Title Loans! Phoenix Title Loans wants to let you know how this is possible.
The Process is Universal, Old or New
The first fact we present to our customers is that our process to provide title loans is universal. This means whether you have a old Ford, a new Tesla, even a motorcycle! Just bring your vehicle to any of our locations. In most cases, we will inspect the vehicle to provide an assessment on site. If you prefer to speed up the process, we recommend going through our online application FIRST before arriving at the nearest store. Our representatives will let you know what store would be the best choice for where you are currently residing. We request that when you arrive at the location nearest you that you have the following along with the vehicle:
The Title of the Vehicle: We need this to create the loan, along with acquire key information of the vehicle itself
The Borrower's Valid and Current Driver's License: This helps us identify you, and no one else, as the one requesting the loan.
Any documentation stating employment or means of income: This isn't a deal-breaker, but it DOES help us to match or exceed your requested amount if we KNOW you can repay the loan in a timely manner.
A Spare Key for the Vehicle. This IS a Deal Breaker, but not one that will make us turn the customer away. Instead, not having a spare key prevents us from offering the full amount. Plan accordingly.
Older Cars Can Be Even More Valuable!
It is true that older cars can be less value based on current market. However, they have an advantage modern cars don't: Collector's Value. Many vehicles come collectors' items due to the rarity of the vehicle being at work. That said, it also reaches higher scrutiny. That means that if there is noticeable cosmetic damage, the value is drastically reduced. Fortunately, we at Phoenix Title Loans are not that nit picky. We focus on the overall value of the vehicle. This is determined primarily from the reliable experience of our seasoned staff and that of the Kelly Blue Book. Most owners of older cars will take the extra care to make the full value possible.
The difficulty that many other title loan lenders seem to see in older vehicles is the possible high cost of repair making it not worth the investment.  Many older cars, however, at least in our opinion were built to last and don't sustain many of the more expensive issues that newer cars though, such as widescale electrical issues.  While we'll of course do an inspection prior to our older car title loans, we're more confident than other lenders do and won't outright tell you no if you come to us with an antique or historic vehicle.  We've been at this for decades and believe in our valuations of these vehicles allowing us to accurately loan on them and not low ball like other lenders if they do actually consider your title loan.  Phoenix Title Loans is the only lender you should approach if you have a unique vehicle as we're the only ones you can trust for a fair appraisal and loan terms.
What makes Phoenix Title Loans the Best Choice?
Phoenix Title Loans is the ideal solution because of our commitment to provide quality service to our customers. Each vehicle we offer a title loan from is handled with the utmost care. Our goal is to ensure customers get the most value for their loan possible. We also have over several decades of combine knowledge throughout our staff, and a solid 10+ years of successful business, all thanks to our customers' support. Through them, not only did our reputation grow, but also our abilities to reach them! We now have several locations throughout the Valley of the Sun. You can find us in cities such as Tempe, Mesa, Scottsdale, Avondale, Casa Grande, Chandler, and more. Simply contact the one closest to you and show us your older cars today!
We're also the most experienced that you're going to find this side of the Mississippi.  Having been the leading Phoenix title loan provider for well over a decade, we've made tens of thousands of auto title loans on every vehicle under the sun.  We've even held in our possession kings of the older generations like a 1950's Chevy Bel-Air, a 1950's Ford Thunderbird, and many other traditional classic automobiles.  This makes us experts when it comes to older automobiles, and that's important due to the difficulty in coming up with accurate valuations, and that's where the value of your title loan is going to come from.  If you want to ensure you're getting the most, and most importantly, fair cash value for your vehicle, Phoenix Title Loans is the only lender you should visit.
https://www.phoenixtitleloans.com/wp-content/uploads/2017/11/Title-Loans-on-Older-Cars-Phoenix-Title-Loans.jpg
1280
960
Phoenix Title Loans
https://www.phoenixtitleloans.com/wp-content/uploads/2015/04/LOGO-e1461714449797.png
Phoenix Title Loans
2017-11-28 15:52:15
2018-11-09 13:38:25
Even Older Cars can get Title Loans