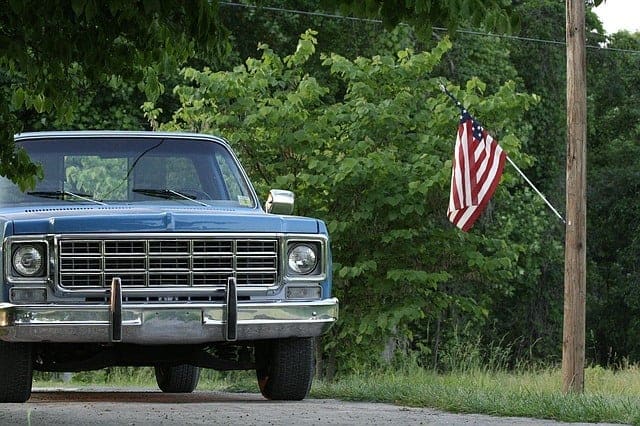 Truck owners in the Valley know the name of Chevrolet. As an offshoot of the General Motors Brand of Vehicles, this American Motor Company soared into popularity with famous truck models such as the Silverado and the Tahoe. Only Ford has reached the same level of success with their truck brands; that doesn't mean the owners of Chevy trucks don't have problems. That's where Phoenix Title Loans comes in, with Chevy Truck Title Loans to get them back on track!
How do you get Chevy Truck Title Loans?
To get Chevy Truck Title Loans, you'll need to do the following:
Be the proud owner of any Chevy Truck, such as:

The Chevy Colorado
Chevy Silverado
The Chevy Silverado HD

Make sure you have a current and valid Arizona State-Issued ID (in most cases, your Driver's License) on hand, along with the vehicle's title.
Bring the vehicle here to have us inspect it on site and determine the Loan-to-Value amount we can offer. We will make every effort to reach your requested amount but it helps to have the vehicle in near perfect condition.
Simply fill out some paperwork at the store to finalize the process and get the cash then and there. You can help quicken the process on this end by filling out our online title loan application or the quick form on the Home Page.
Walk out with cash on hand and still be able to drive your vehicle if need be. Keep in mind we do offer storage facilities to help keep your vehicle safe while the title loan is in effect. Speak to any of our representatives and they will assist you in arranging where to store your vehicle.
How is Phoenix Title Loans Able to Help Chevy Owners?
Phoenix Title Loans has a history of service to customers here in the Valley. With over ten years of successful business (thanks to you, the customers) we have the financial might to get those needing the money back on their feet. We also understand the challenges of handling bills and obligations, being citizens of the Valley ourselves. That makes us better able to serve; since our employees can be in need of money too.
Having done thousands of Chevy Title Loans over our decade long time in Phoenix, Tempe, Mesa, Scottsdale, and Chandler, we've become experts at evaluating the true worth of Chevy vehicles.  Why is it so important that we trust our valuation of your vehicle?  Because it allows us to give a much more aggressive title loan to our customers.  When we trust the value of your car, we trust the repayment of our title loan allowing us to give quality interest rates, low monthly payments, and the highest loan to value.  At Phoenix Title Loans,  loan to value is defined as the amount of money loaned relative to the car's worth.
What Does It All Mean?
Phoenix Title Loan is the only lender that you should trust with your Chevy vehicle for the most favorable terms this side of the Mississippi.  We're happy to help you evaluate your options at no cost to you whatsoever so get in touch with us either by using our live chat at the bottom of the page, our Online Title Loan Application, by coming down to one of our eleven valley-wide locations, or just giving us a call!  In many cases, we can often work out many of the specifics of your Chevy Title Loan meaning that all you have to do is simply come down and fill out some paperwork before you leave with your thousands of dollars.
We're also able to help in terms of where customers are. We are fortunate to have over ten locations in the Valley to better serve our customer base. Because of this, those living in or near the surrounding cities of Mesa, Tempe, Avondale, Glendale, Chandler, Casa Grande, Phoenix, and Scottsdale can get the service they deserve. If ever there is a need for money, now you know of the options. Stop by our nearest store to you today!