Title Loans can give a little boost in funding for Florence residents. We at Phoenix Title Loans can help you with that boost!
What can Phoenix Title Loans offer for you, a citizen of Florence, AZ?
We can offer many different types of Title Loans for our customers to capitalize on. The types range from cars, to boats, to even helicopters. The possibilities are at your fingertips.
The Road Map to Freedom!
We offer a map to our location in Casa Grande. That is the closest location to the town of Florence. It's easy to reach us through the AZ-287 to the AZ-387.
Other Options We Can Give to our Customers
The travel can seem daunting, but we offer unique means of getting much of the paperwork finished by simply filling Online Application prior to visiting us. This will save you time in doing so, and in turn, precious gas. If you have concerns or wish to speak to a representative, we offer a chat feature as well. Finally, you can always call our number at 520-208-2138 for further questions and concerns. Faster responses are through both the Online Chat and Online Application when compared to calling on the phone.
Do I have to drive to you?
To get your money once approved, yes. We cannot mail the money to you from Casa Grande due to State Laws as well as safeguarding our assets. This is a sad truth, but we thank you for your understanding. We WILL say that you only need to drive to us ONCE. After that you have multiple repayment options at your fingertips. First, you can pay us with a Certified Personal Check or Cashier's Check and send it to us via Mail. Second, you can provide us with a payment over the phone with a Valid Debit Card. Finally, we accept PayPal payments but only for installments. If you wish to pay outright, you must use the other aforementioned methods.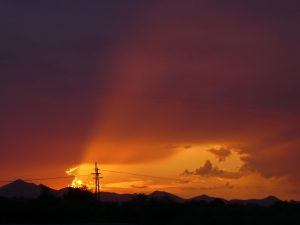 So what hope can you bring that other businesses could not?
While we cannot speak for other businesses, we have been a locally owned and operated company that has seen success for the past decade and counting. Citizens from the cities of Tempe, Chandler, Phoenix, and beyond have turned to our help in the past. Now we offer this same quality of service in Florence as well as the sister towns of Blackwater, Valley Farms, Adamsville, and more. But you don't need to take our word for it: travel up to Casa Grande and come to Phoenix Title Loans and see our services for yourself!