Coolidge, AZ can keep it cool with a fresh blast of cash through Phoenix Title Loans!
Since I'm from Coolidge, where do I go to find you?
The map here shows the closest store to our location. We are inside the Casino Pawn and Gold Pawn Shop as part of our partnership with them. This gives those in the Southeast part of the Valley a chance at the financial freedom they deserve.
To get here is fairly easy as they are both Westward Bound. You can take the AZ-287 to either North Hacienda and make a left on East Cottonwood Lane. The next option is taking the AZ-87 to AZ-387 all the way to the same street (Cottonwood Lane). You know you're going in the right direction when you pass the I-10 Freeway. You've gone too far if you see the AZ-84 leading to the I-8 Hwy.
So you just do Title Loans on Cars?
Good question. The answer to that is no: We do title loans on just about any vehicle. We do title loans for Cars, Boats, RV, ATVs, and even MOBILE HOME TITLE LOANS. Oh my! In fact, the current record for obscurity in the title loans we have taken was a title loan for a Helicopter. Don't ask.
Seriously, don't ask any questions.  We provide title loan services for just about anything that has wheels.  And even sometimes things that don't have wheels, like helicopters.  Yep, you heard it first here folks, we'll even loan you hundreds of thousands of dollars on a helicopter if need be.  We have services that will work for anyone and everyone that's in the Coolidge area, and will even provide special one off services to customers who may just be out of our reach at that time.  Our goal is to serve people through financial headache in the most humane way possible, and for the proud residents of Coolidge we will always extend this service.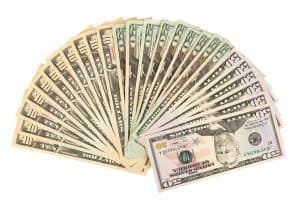 Is there other options for me? That seems a rather long trip to Casa Grande…
We prepared a few options available for you if distance is a factor. First we have both an online Chat feature directly linked to one of our associates. Use that in the event you have questions. We also offer an Online Application. This will get you a jump start in the paperwork. After that, it's just a simple drive to the store to get you the cash in hand. We do ask that you bring in a current and valid State-issued Driver's License and the Title of the Vehicle for verification. Also, we will setup payment options for paying the money back. Yes, you do have to pay us back. It IS a loan, after all.
Do I need to visit the store each and every time to pay up?
That's the beauty of it. You only need to visit the store to get the initial payout. After that, we provide plenty of repayment options. You can contact us via Phone and we will take your payment that way. We also accept Certified Personal Checks and Cashiers Checks. Finally, we also offer a PayPal option for the net savvy, but this is limited to installments, not payouts. If you are still inclined to pay at the store directly, we will accept payments that way as well. The choice is yours to make.
Why is Phoenix Title Loans reaching out to us?
We've been in the Title Loans business for over ten years and have seen the lives of many people changed through our help. We have also helped citizens in the cities of Tempe, Scottsdale, Phoenix, Casa Grande, Avondale, Mesa, and Chandler to name a few. Now we offer our services to Coolidge and the surrounding area at our Casa Grande Location. We can be the turning point in your financial challenge to get you back on your feet. So don't delay any longer! Visit Phoenix Title Loans for that cool rush of cash!