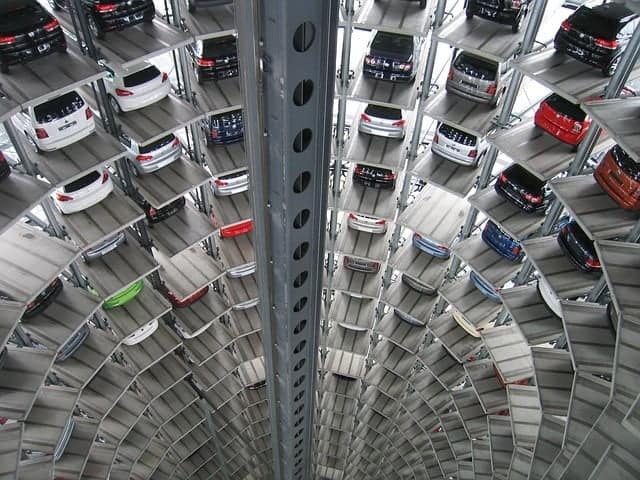 A Car Title Loan Turns Value Into Cash
Sometimes we tend to overlook just how valuable our car can be, and help your cash flow with a car title loan.  We drive it almost everywhere, it helps us transport goods and services, and we are even known to be swoon by them.  But despite this, people mostly see cars as commonplace.  Cars have been the backbone of our modern society since the early 1900s, and continue to make transportation convenient and accessible to this day.
But one thing people sometimes overlook is the potential funding your very vehicle has to offer.  And Phoenix Title Loans is here to help you get cash from a car title loan 7 days a week.
A Car is an Incredible Source of Cash When You Least Expect It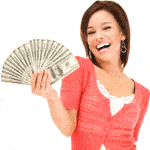 All vehicles come with a value the moment they drive off the car lot they are from.  While it is a known fact that cars themselves may become vintage over the years, they also become invaluable when used properly.  Efficient use of gas and mileage can help you out if you need to handle multiple jobs.
It can also be used as a form of 'mobile conferencing' with fellow business owners while on the road.  Finally, you can offer your services to 'taxi' customers like those of Uber and Lyft; a practice that has been long put into place prior to the two businesses involvement, but was never utilized until now.
Think about it: when it goes full circle, your car really is as good as cash, right?  Think about how much money you probably paid for it, then put into the vehicle over the years, and now try to figure out what it's worth.  Vehicles are inherently an investment, and at Phoenix Title Loans we're ready to get you a car title loan that utilizes the equity that your vehicle retains.
We're the primary financial provider for the Greater Phoenix Area, including Avondale, Tempe, Scottsdale, Mesa, Chandler, and even Casa Grande.  Our car title loans offer great rates that you're going to find in these areas and customer-friendly low interest rates that you're going to find as well.
How Soon Can Customers Get Their Money?

With our ability to also get you your cash in as little as thirty minutes, Phoenix Title Loans is the obvious choice when you're in need of some kind of financial assistance.  We've helped thousands, probably tens of thousands, of citizens just like yourself get back on their feet when they were truly in need and we can help you too.  Give us a call, use our Online Title Loan Application, or click on our Live Chat on the bottom right of your screen.
If you're looking to start the process today, use our Online Title Loan Application, or our live chat down below.  Or just visit one of our 11 locations.  At Phoenix Title Loans we believe in convenience, which is why we can get fast cash to just about any customer in any location no matter the circumstance, and can handle most of the details of a title loan online.  We take a personal approach so that you know not only is your collateral in good hands but your loan as well.
While fast cash can be easy to find in many places with a vehicle, it's not always where you want to be sourcing cash from so invest in someone you can trust.  And Phoenix Title Loans is a local lender that has been trusted for more than a decade!
A Car and the Brand it's From is Always Welcomed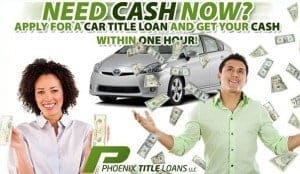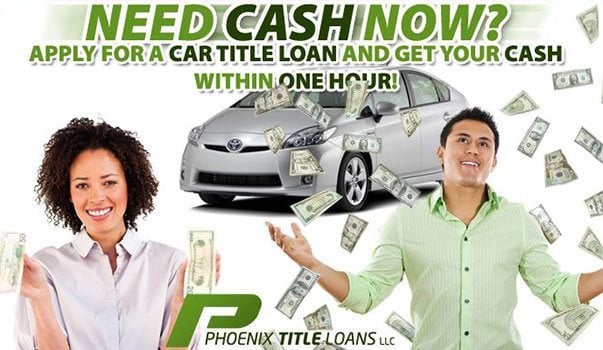 No matter what you drive, you have a powerful asset at your disposal.  We here at Phoenix Title Loans have seen every known model available.  In fact, here's a small list of the cars we've seen over the years and provided a car title loan on:
Again, this is just scratching the surface as to what we have seen and approved for a car title loan over the years.  We have seen many a car come and go.  That's what makes us unique from the competition; native Valley residents that have a lay of the land.  This is also our advantage. We have several stores in Mesa, Chandler, Tempe, Casa Grande, Glendale, Phoenix and more.  No need to wait for your money to arrive.  Let's get the process started on a car title loan today!