Get Auto Title Loan Car Repair Money at Phoenix Title Loans!
Get answers to your Title Loan Car Repair Questions right here.
How Can You Help Me Fix My Car?
Life happens when out on the road. You get that unexpected stalling of the engine or you get into an accident at the WORST of times (happens more often than not in AZ, sad to say) and you simply DO NOT have the money for those costly repairs. Phoenix Title Loans, LLC is here for the rescue! We're proudly offering a new product, Auto Title Loans for Car Repairs to all of our customers in Phoenix, Tempe, Scottsdale, Mesa, and Chandler.
Phoenix is a unique city compared to the rest of the country. You simply can't live here unless you have a running, operating motor vehicle. When your car unexpectedly blows up on the side of the road, and your back is against a wall, we can provide the fast cash with an auto title loan for any and all car repairs you need to get you back on the road
What do I have to do to get this started? Do I have to bring the vehicle in?
Getting the fast cash you need for your car repairs from Phoenix Title Loans, LLC, is not complicated whatsoever.  The process is almost the same as if you were getting any old Auto Title Loan from us.
The only unique requirement we have for this type of loan is an invoice, or a quote from a reputable, verifiable shop. We can't give an auto title loan if your Uncle Bobby, yourself, or your buddy John is the one doing the repairs. With our typical auto title loans, we provide the cash to you directly, on the spot, once the paperwork is done. With a Car Repair Auto Title Loan, we remit payment directly, on your behalf, to whatever auto mechanic you decide to use for your repairs rather than giving the cash directly to you.
Other than a simple repair quote, getting a cash auto title loan from us is as simple as it's always been. If the car in its current condition isn't running, we're happy to go and visit the mechanic directly to check out the vehicle. If it is running, you can certainly bring it down to any of our 10 convenient valley wide locations with your auto repair quote.
As long as the rest of our requirements are met for an auto title loan(you can find the list of requirements below), then we can write a check directly out to your mechanic and get your car repaired immediately. Whether you're in Phoenix, Tempe, Mesa, Scottsdale, or Chandler, Phoenix Title Loans, LLC, is the place to come to get the fast cash you need on a Car Repair Auto Title Loan.
Common questions on Auto Title Loans at Phoenix Title Loans!
How Do I Know if My Mechanic is "Reputable" so I Can Get the Loan?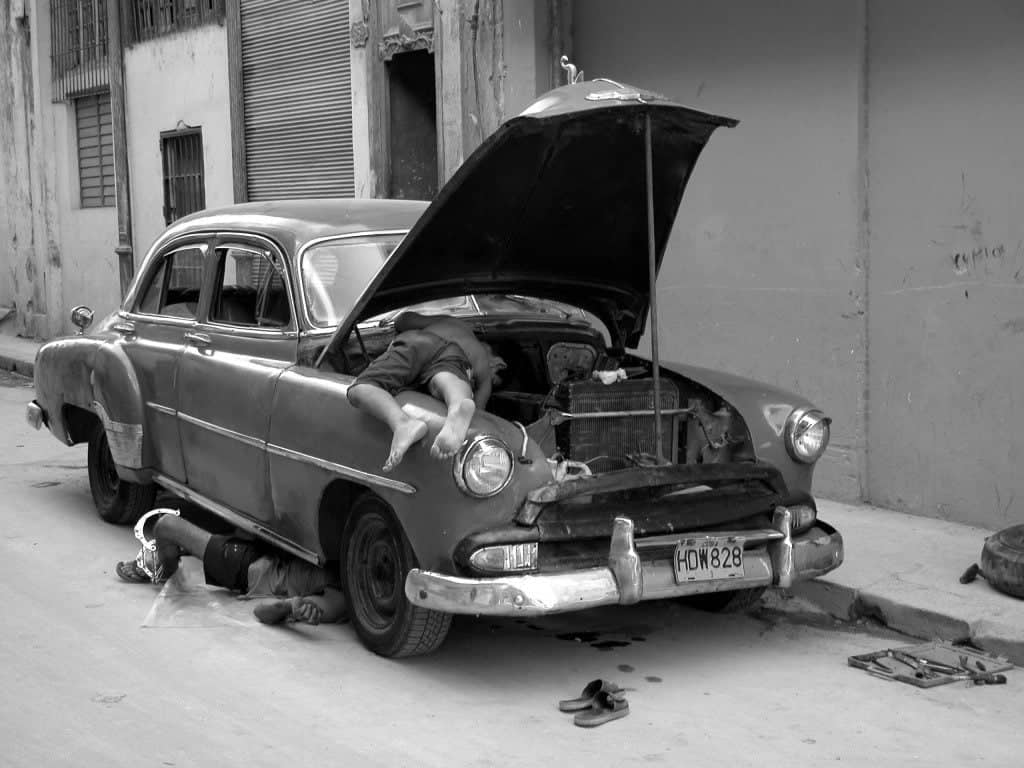 With the thousands of mechanics in the Greater Phoenix area, there's no real line for reputability. We can't recommend a specific mechanic or anywhere in particular that you should take your car for repairs. Most mechanics as long as they have an actual storefront for their services will likely be reputable. Your mechanic will most likely be eligible for our Car Repair Auto Title Loans if they have their own shop under a registered business.
We only need to verify that the auto mechanic is legitimate and established, and that the quote you provide to us is being honored by the same repair shop. Once these two simple steps are done with the mechanic, then we're happy to put fast cash into your mechanic's hands and get your car back on the road!
Any other perks to Phoenix Title Loans that makes you stand out?
Absolutely! While our competition will offer 30 day no interest on their loans, we'll up the ante and come at them with 60 days no payment! That's right, two whole months to get you back on your feet before you even need to make the first payment. We also have the benefit of accepting almost ANY vehicle as long as the title is free and clear. If it's not yet, contact us and we can assist as best we can. And even IF you chose to go somewhere ELSE for your auto title loan Phoenix Title Loans can still help you out!
We buy out title loans and even refinance title loans in case you feel it too much to handle. And at our location in Van Buren our Boat Pawn customers have the benefit of us storing their boats with us while they pay. Free up time to get your loan paid and space around the home for whatever purpose in mind. What other Title Loan company is willing to provide these great services? Other than us, very few.
Multiple Locations in Arizona
One of the best features of Phoenix Title Loans is our multiple locations across the Valley of the Sun. Instead of desperately searching for an auto title loan Phoenix store, just look to us! We have eleven locations spread throughout the Valley, in Phoenix, Scottsdale, Chandler, Avondale, Mesa, Tempe, Casa Grande and so on. We even provided the kinds of auto title loans Casa Grande locals would want! And customers keep coming back to us as the auto title lender choice when they need a financial problem solved!