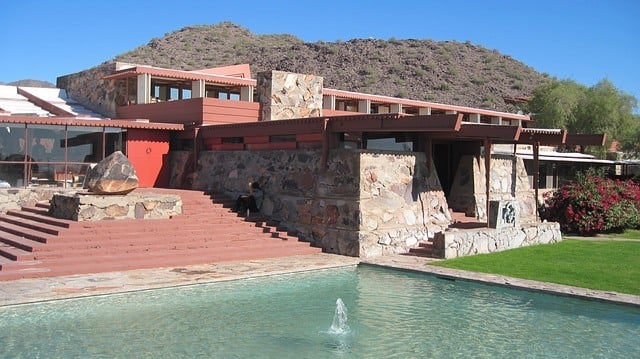 Our North Scottsdale Location
Here is a map that shows our North Scottsdale Location. The easiest way to remember is reference the Northwest corner of Shea and Scottsdale:
Our Scottsdale location sits along the Shea Corridor directly onto Scottsdale and Shea. This location boasts steady revenue and support from surrounding businesses and competitors alike. Easy for upper Scottsdale Residents to reach, while quickly able to get back onto the road to where you need to go. While we've seen many businesses over the years at this location come and go, we want to assure our customers that we can help them out with title loans for any situation you may have.
The Unique Location for Unique Loans
Our North Scottsdale location is the premier Phoenix Title Loans spot, with the unique ability to do title loans of up to $100,000.  Many title loan lenders will stray away from high value loans whereas Phoenix Title Loans embraces them.  We can do BMW Title Loans, Lexus Title Loans, Bentley Title Loans, Exotic Vehicle Title Loans, and any other car you can think of including Porsches and Ferraris.  The difficult thing with assets such as these is that they can be illiquid and limiting in times of true financial need.  If we do need fast cash, we can't simply wait for a car like this to sell.  We can do loans in the tens of thousands of dollars same day with reasonable interest rates not typically found for title loans.  Our North Scottsdale location can get you the money you need no matter the amount in a matter of minutes.
At our North Scottsdale Title Loan location, we can make title loans that no other title loan lender in the Valley of the Sun will make.  While most locations are equipped to handle the average consumer loan, most locations wouldn't be able to do a high value loan, or on atypical vehicles like ATVs, boats, motorcycles, exotic vehicles, etc.  At our North Scottsdale location, we can make the loans that nobody else will.  If you've got a high value, asset that's hard to make liquid we can make it liquid for you.  Our loan terms can be as long as few weeks to a few years, whatever financial situation you need us to meet we're prepared to facilitate.  Pay a visit down to our North Scottsdale location today and we'll be happy to give you a free appraisal and evaluate your individual circumstances.