Chandler, Az
Along the southern area of the Phoenix Metropolitan Area, Chandler has shown a lot of promise and many business and residents have made this their home. As such, we at Phoenix Title Loans wish to further help these residents by providing Title Loan services to the City of Chandler through this portion of the Title Loan Zip Code Directory. You can also use this listing to further assist you in finding our location should have need of us and happen to be in the area.
We service title loans to Chandler, Arizona in the following zip codes:
About Chandler, Arizona
One of the many towns making up the southern half of the Valley of the Sun; it has a lot of open land to offer much great scenes and landscapes. Along with plenty of landscape, a lot of major businesses have made this city their home. One such company is Intel. Intel is also a pioneer in 'environmentally sustainable' factory areas by having its first of these forms of factories here in the city of Chandler. There are other major computing corporations that occupy key areas in the city, Microchip and Motorola to make a mention.
Chandler's Staying Power throughout its History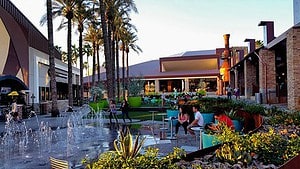 This is one of the few cities in the State of Arizona that was able to survive and somewhat thrive during the harshest of times: The Great Depression. While the loss of the cotton industry around that time had more lasting damage, the rise of the Williams Air Force Base also helps out along with the pacing of population throughout the years. In fact, the city of Chandler showed even greater growth in the early 90's.
Now the city is reaching its actual limit in space as the surrounding areas are wanting to maintain their areas. Another realization is that of Chandler Fashion Center. Its success helped spark further businesses into what's called the "South Arizona Avenue Corridor."
Refinance Title Loans in Chandler Arizona
An auto title loan can be a saving grace during a period of imminent doom.  It affords you the flexibility, speed, and ease to get cold, hard cash the same day that you need it without the hassle nor risk that many other loan services typically provide you.  The downfall to this is it also makes you vulnerable to predatory title loan lenders who have no regard for your financial well being, and are only in it for that quick buck at the end of the day.
In a position like this, it's incredibly easy to quickly be taken advantage of and left without a paddle.  When you've been deliberately taken advantage of, there's one title loan lender in Chandler, Arizona that you can turn to in order to make things right, and have faith that your position wasn't just made exponentially worse.  That's Phoenix Title Loans.
How Confident is Phoenix Title Loans on Refinancing?
Our Refinance Title Loan product can get you out of the bad situation and even give you some extra time to repay, without you having to do any of the legwork.  All it requires is for you to come and present us with your current title loan paperwork, and we can typically offer you far more favorable terms.  These can include a lower interest rate, a lower monthly payment, sometimes a higher loan value, and even extra time to pay to get back on your feet.  Even better than just that: we take over the entire process from that point forward.
Rather than you having to deal with your old, shady title loan lender, Phoenix Title Loans, when refinancing your title loan, will contact the other lender, pay off the title loan, and handle all the grunt work that you had to go through the first time so you don't feel like you're at yet another loss.
That's the beautiful thing about this product: the ease of mind that it provides our customers in Chandler.  No hoops to jump through, no being challenged by the pushy associates that put you in a bad title loan position in the first place, just a simple product and solution that puts you in a position that you can easily climb out of.  If you're thinking to Refinance a title loan in Chandler today, feel free to use our online chat down below and we can work out the details with you before you even walk into our location.  It's that easy.