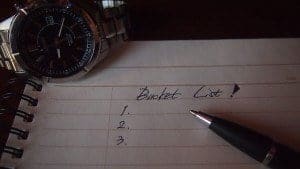 Tempe, AZ – Things to Do
Nestled near the heart of the Phoenix Metropolitan Area, Tempe Arizona. This marvelous town is a unique little part of the Valley of the Sun. It has a multitude of unique places and sites such as Papago and Kiwanis Park, to the to the ever updating and expanding Arizona State University and to the surrounding downtown area it has engrained itself into. But the town has much to offer in terms of places to go and things to do. Here are a few examples of local attractions in the City of Tempe, Arizona:
Parks and Recreation
Thanks to overall pleasant temperatures, the Valley of the Sun offers a variety of places to enjoy the outdoors. One such local is the Papago Park; a preservation ground turned playground and walking/hiking trail is ideal for the adventurous type. There are plenty of hills and mountainous areas to give the fitness-inclined a chance to feel the burn. They also can walk their dog down the dog trails; remember to bring 'doggie bags' in the event of a dog's unexpected bathroom break.
Or if you want to simply relax a fairly large body of water (yes they exist, even in a desert) then simply head to the Tempe Beach Park, also known as the Tempe Town Lake. This Park is annually infamous for its Tempe Town Lake Festival. The Festival is known to draw in massive crowds for fun in the sun near the Salt River.
Finally, Tempe has the Kiwanis Park, located on the corner of Mill Ave and Baseline Road. This Multi-faceted park has gentle to moderate hills for outdoor picnics, a small lake for fishing (license required) and boating (for a small fee) as well as its own recreation facility and an indoor WAVE POOL; a great way to beat the heat in the Valley of the Sun.
Arts and Culture
If the arts are more of what you are looking for, Tempe has things to do for you there. The ASU Art Museum in the Tempe Campus of ASU is a culture bedrock for Tempe Artisans and conniseurs of Cultured Refinement. A reputation that precedes itself, it continues to provide a breve of gala art and styles at no cost.
Another aspect of Tempe Culture is the AZ Heritage Center located in the Papago Park. Here you get a glimpse of Tempe's Historical Milestones from its early settlements. The museum showcases Tempe's involvement from the era of the "War to End ALL Wars" to the modern age for a small admission fee.
Nightlife
If ever there was a nightlife in the Valley of the Sun, Tempe represents that in PITCHFORKS. The things to do in Tempe don't stop when the sun goes down, rather the downtown area is ablaze with artists, clubs, and more. Starting things off with a friendly neighborhood bar, the Brick and Barley on Baseline (3B for short), where they have some delicious eats and "Cheers" atmosphere worth coming back to.
A nightly staple closer to the downtown scene is the Rula Bula. This pub is a slice of Irish Paradise of 'uproar and commotion' as the name suggests giving off the lively spirit that harkens back to Irish tradition of a good time with classic settings along with fine meals and ales. It also helps to note it is in the Historical Andre Building so you walk into the traditions of two cultures.
Finally, if your in the mood for a good laugh, we always recommend the Improv off of Rural and University. Fresh Talent and fine food go hand-in-hand as you enjoy both local, nation, and even INTERNATIONAL talent. All while in walking distance of an evergrowing ASU campus. The campus where it's "Sun Up, Sun Down, Sun Devils All Year Round!"
Too good to be true?
Well, there is a lot to offer in things to do for Tempe. But when it's all said and done, there is some monetary involvement when going to some of these places. But we also have a solution for that too. If you ever are in need of a little extra pocket money, we recommend visiting our store, Phoenix Title Loans, inside one of Tempe's successful pawn shop; Tempe Pawn and Gold. WE can give you the extra money you need to get the full experience of our lovely Town of Tempe, AZ.