Title Loans Are Something to Thank For!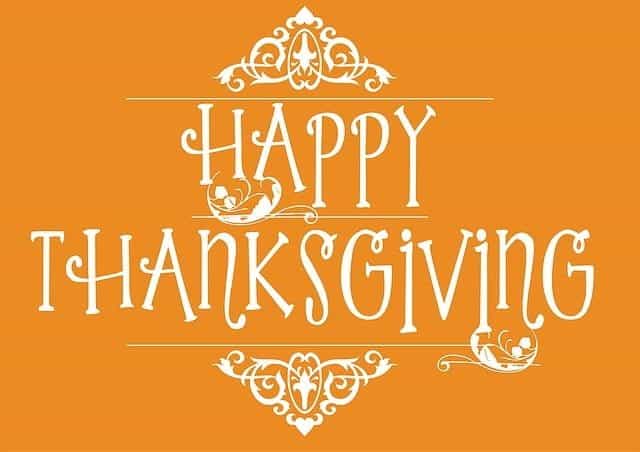 Thanksgiving has always been an American holiday tradition of celebrating the pilgrimage to this country; as well as giving thanks for the things we have in our lives up to this point in the year. While we wish to celebrate with loved ones over a bountiful feast, it's not always possible due to money challenges. Phoenix Title Loans would like to offer a solution to this problem: by getting a title loan through us, you can get the money you need to handle Thanksgiving and beyond!
What comes after Thanksgiving though? Christmas!  Food for Thanksgiving isn't always going to be the most expensive cost, even if you have 30 people coming by, but with an auto title loan you could be completely set and done for Thanksgiving, and be ready for Christmas to come.  I mean, the vast majority of America will do their Christmas shopping the day after Thanksgiving, wouldn't it be nice to walk into all those stores and those crowds with thousands of dollars and not have to sit and budget the next few weeks away for your kids?  Be ready for Christmas and Thanksgiving with an auto title loan from Phoenix Title Loans.  With eleven valley wide locations, we can service your title loan right down the street from you.  Be prepared for the holidays this year, and do it before it's too late.
How to get Started with Title Loans
The process is straightforward as it is easy. First, find the nearest location you. We have a way to do that for you: simply click here. Second, bring your vehicle (or boat, or truck, or RV, etc.) along with your Current, Valid Arizona or State-issued Driver's License and the title to that vehicle. Make sure the title is in clean standing. Finally, once arrived with the vehicle (or boat, or truck, or RV, etc.), we will inspect the vehicle. After the the inspection we'll provide an estimate; and if you approve of this estimate, simply file the paperwork in the store. The process usually takes less than one hour at most; half-hour on average, and five minutes at best (in rare cases).
And don't forget, the process can truly be as quick as ten minutes if you start your process the smart way.  We have an online application that can speed up the process, and even a live chat so that you can sit, talk and evaluate all of your options before even driving down to one of our locations.  We make it as easy as possible to get that turkey money, and we suggest that if you're looking to get your issues solved in a true jiffy, then all you have to do is talk to us before you take a visit down to us.  Phoenix Title Loans is the premier title loan lender and will get you your cash as fast as possible.
The end result: cash, in your hand, and you can still drive off in your vehicle. Our staff will help out every step of the way so you don't feel short-changed.
Will Title Loans actually help for Thanksgiving?
Sometimes you need money when you least expect it. Title loans can be an option to get you out of a financial slump or transition. With the holiday rush in full swing, it's only a matter of time before you feel the funds dry up. Ideally, having the cash you need makes it easier to appreciate the moments in your life BETTER than without having it. Finally, most people don't even consider they are driving around in a money machine. Phoenix Title Loans helps out by bringing this fact to light.
Auto title loans will help for everything!  When it comes to Thanksgiving, sometimes you're cooking for 30 people and that food isn't cheap.  Heck, even just buying a turkey is going to run you a good amount of money and you're going to need more than one.  An auto title loan gets you that fast cash that you need in minutes and doesn't leave you trying to ration food on the day when you should just be eating all you can!  Why limit yourself to two turkeys for Thanksgiving when you could simply get 4 and not even have to worry about running out?  Plus, think of all the leftovers!  The beauty in Thanksgiving is one day of cooking gets you leftovers for a whole week.  No more cooking for the kids every night, just reheat the food!  That doesn't happen if you don't buy enough turkey though, or enough food, and an auto title loan will ensure that you have enough food to feed your family not just for the big turkey day, but for the next week as well.  Phoenix Title Loans can help you with your turkey festivities no matter what city you're in so be sure to come and get your money now, and at the closest location to you.
In Conclusion
While we speak of how we can offer a source of income, we never forget how thankful WE are for our customers. Thanks to them, we have been in successful business for over the past decade. We will continue to support our customers and our Valley of the Sun for as long as possible. Finally, to wrap up, this Thanksgiving can be a costly venture. Don't brush off the idea of a title loan when it can help you out; and let Phoenix Title Loans make that process all the more enjoyable.
https://www.phoenixtitleloans.com/wp-content/uploads/2016/09/Thanksgiving.jpg
452
640
Phoenix Title Loans
https://www.phoenixtitleloans.com/wp-content/uploads/2015/04/LOGO-e1461714449797.png
Phoenix Title Loans
2016-11-01 08:00:43
2020-12-28 20:58:08
Title Loans Are Something to Thank For!