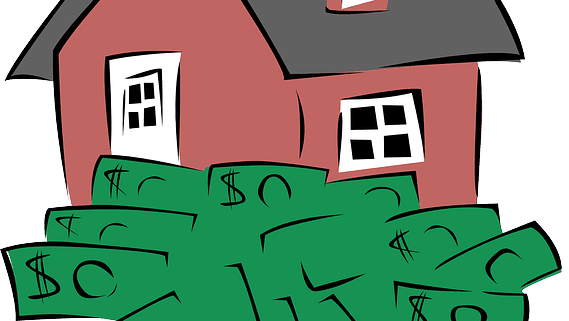 Casa Grande is said to be an expansive place, being the city between two major Arizona Metropolitan areas. As such, money is going to be a challenge to come by when you need it most. But don't feel you have been left alone in the Big House. Phoenix Title Loans can get you back on track with Title Loans that work for Casa Grande Residents.
Our Casa Grande location is one of the newest to be added to Phoenix Title Loans large reach in the Valley of the Sun.  Being our newest, it's one of the nicest and has all of our best and greatest services around.  This Casa Grande title loan location is able to make loans given bad credit, no credit, fixed income, or even no income.  Being business leaders in Casa Grande such as in real estate as well, we're the true title loan leaders that you should turn to should you need fast cash at a moment's notice.  We will happily loan on trailers, motorcycles, RVs, as long as it has wheels, we guarantee our ability to loan cash on it.  With the lowest interest rates and lowest monthly payments in Casa Grande, you know that when you visit Phoenix Title Loans you're getting the most cash for your vehicle, and loan terms that make repayment actually feasible.  If you'd like a free quote in mere minutes, reach out to us now on our online title loan application or just by visiting our store immediately.
We also have the unique ability to refinance title loans.  We can lower interest rates and your monthly payments if you've previously dealt with unfavorable lenders in the past.  Unfortunately, some lenders put customers in situations where two years down the line they find out they haven't even made a dent in the principal balance and have paid nothing but interest.  If you find yourself in this situation, we can refinance your title loan and lower your monthly payment to a reasonable amount while still allowing you to pay down the principal balance.
Where can I find you in Casa Grande?
The answer to that is fairly simple. Use this map to get to our closest store in Casa Grande:
We are on the corner of West Cottonwood Lane and North Pinal Avenue; we are also across the Arizona Motor Vehicle Department (MVD) building for Casa Grande. Imagine that, two birds, one stone. Get a Title, then a title loan! All without driving miles to either end! While here, we also partnered up with Casino Pawn and Gold for any ideas you may have over the holidays!
What do you offer?
The name of our game is Auto Title Loans. That's our business model that we've used for over the past decade. Through this model, we offer a variety of title loans. The following is a small sampling of title loans options we offer:
This list is among the more common types of title loans we have taken during our years of business.
What is the end result to all this?
The end result is getting the fast cash you need in mere minutes.  No matter if it's a motorcycle, car, RV, boat, we're here to get you a title loan and get you the fast cash you need with a reasonable interest rate, a reasonable monthly payment, and the best customer service you'll find in Casa Grande, Eloy, and Arizona City.  We hope at the end you can go home and be rest assured that your financial issues are taken care of and that Phoenix Title Loans was there to help.  There's no reason to delay any longer, we can pre-approve you before you even visit our Casa Grande Title Loan location making the process even quicker.  Using our live chat or online title loan application we can help you evaluate your options at literally no cost to you and ensure that your title loan issues are taken care of.
https://www.phoenixtitleloans.com/wp-content/uploads/2016/10/dollars-31085_640-e1475624666859.png
300
267
MikeRivers
https://cdnssl.phoenixtitleloans.com/wp-content/uploads/2016/10/21013059/LOGO300x83.png
MikeRivers
2016-10-08 09:00:53
2018-02-27 15:47:57
Casa Grande Title Loans are backed by our Company!