Title Loan Glendale, AZ | A Solution For All Your Fast Cash Needs
How To Get an Auto Title Loan In Glendale, AZ
You can apply online or come in person to our Glendale, AZ  location to fill out an application. Once the application is received, one of our professional will evaluate it and give you a quote of how much we will loan.
Next you come down to our Glendale, AZ store with:
Vehicle Title
Valid Driver's License or Government Issued ID
Proof of Income (No job required but we offer a high title loan and lower interest with proof of income)
Proof of Address (Not required. We offer a high title loan and lower interest with proof)
Proof of Insurance (If your vehicle is valued at over $4000.00)
Spare Key (Not required but a 12% APR discount if you leave us a key)
We conduct a speedy inspection of your vehicle while you fill out our easy and intuitive loan documents. Done! Finito! Fertig! After that simple process, you walk out funds in hand.
Why Do Business With Us?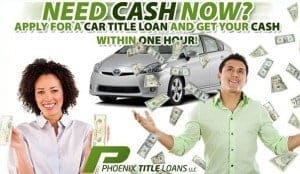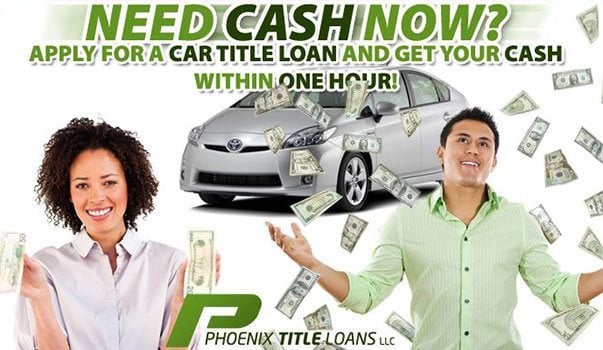 There are several reasons why we are a leading loan provider across the state of Arizona. At Phoenix Title Loans, LLC in Glendale, we are proud members of the local community and have the best interest of our friends and neighbors in mind when we do business. Our loan process is easy to apply for, no hassle, and offers several options for collateral. With over 10 years of experience we can help you get the funds you need.
Title loan lending can naturally be a predatory business, particularly in the city of Glendale.  With dozens and dozens of title loan lenders having popped up within just the last few years, it's become a business where everyone is simply trying to extort your unfortunate situation with exorbitant interest rates, high monthly payments, and a low valuation of your vehicle.
Phoenix Title Loans has been a lender in the Valley of the Sun, and particularly Glendale, for over a decade, and lives to serve their community, not harm it.  An auto title loan is meant to help you out of a bad financial situation so that you can get back on your feet, not repay on your own terms.  That's what we have to offer you, and will always ensure that we're meeting this objective.
Get the money you need with auto title loans in Glendale.
Phoenix Title Loans continues to provide quality service across the Valley. At first, we started small; just inside the Phoenix City Limits. After that we slowly grew each year. Most noteworthy, move forward to today and we have grown our influence to the Phoenix Metro area for over the past decade. Now we offer Glendale title loans to Glendale citizens. Experience the standard of auto title loans practices.
Glendale, AZ Title Loans are here! Phoenix Title Loans, a Valley-owned and operated Title Loan company, gives the people of Glendale a chance to get some money back in their hands! We understand the importance of getting money when you need it most. Through our title loans, you can get cash quickly, setup reasonable payment plans, and still drive off with your vehicle. In addition, you get the satisfaction that you receive customer service from a fellow member of the Valley. We all need cash for things that happen in life. How MUCH you get depends on your vehicle, so stop by our store today!
Along with no credit check, our loan process is fast and convenient – allowing our clients to get the money they need as quickly as possible. Plus we don't require the keys or the automobile itself, which stays with the owner allowing them to receive a loan and still make use of the item they put down for collateral.
Above all, we understand that we're providing a service to the community and we're willing to go that extra mile to help out and that includes options such as our no job auto title loan. Lastly, we do more than just issue loans. We can also assist customers who need to refinance title loans that are currently outstanding.  
What Types of Title Loans We Offer
We offer title loans on vehicles including:
Cars, Classic Cars, Commercial Trucks, Commercial Vans, Junkers, Luxury Cars , Motorcycles , Repairs Of Vehicles, RVs – Recreational Vehicles , SUVs – Sport Utility Vehicle, Toy Haulers, Trucks
How To Find Us
Phoenix Title Loans, LLC
5270 N 59th Ave.
Glendale, AZ 85301
M-TH 9AM-7PM | FRI 9AM-8AM | SAT 10AM-6PM