Get a Construction Auto Title Loan to Finance Your Next Project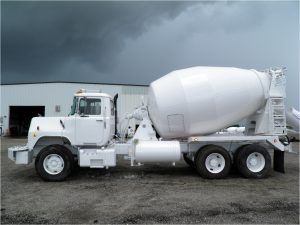 We take in all types of equipment for our construction title loans. Whether you have a cement mixer, dump truck, crane, bulldozer, backhoe, excavator, or loader we will give you a loan on it! There is no credit check involved in this loan process so you don't have to worry about approval. If the title is clean and clear and in your, or your companies name, you are good to go. Also, if for whatever reason, you are not able to make a payment on the loan in time, it WILL NOT effect your credit score.  When we say construction auto title loan, we refer to any of the equipment you might actually use on the job.  Anything from tractors to cement mixers to bulldozers to dump trucks to forklifts are as good as cash at Phoenix Title Loans.  We can get you cash literally the exact same day so that you can finance your next project and you can still use your vehicle while you construct that next project.  No matter what city you're in, come to Phoenix Title Loans for the lowest interest rates, the lowest payments, and the best service in all of the Valley of the Sun.
The most important aspect of our construction truck title loan is that you can continue to use the vehicle as needed on construction jobs.  We understand that the whole point of a construction vehicle is to work and make money and we would never impede that.  After all, our role as a title loan lender is to help people out of disparate situations, not make it any worse.  This is why we offer so many different solutions to our customers — to make sure they stay on their feet.  If you'd like help in evaluating your options, feel free to reach out to us.  Our specialty is getting our customers fast cash at reasonable rates, and we'd be happy to help.
What is the Process to Receive a Title Loan on My Construction Equipment?
The process is quite simple and is no different than receiving a title loan on a regular car or truck. There is no special, separate process and you will have cash in your hands just minutes after filling out all of the required paperwork.
Contact Us today or simply fill out our Online Application to start the process.
Visit the nearest Phoenix Title Loans location to further complete the paperwork (usually takes less than one hour).
Drive away with the additional cash needed on hand, or have us store your vehicle while you receive the cash .
Pay back the title loan within the course of its effect.
At Phoenix Title Loans, we make sure to take extra care in answering all of your questions and concerns about the loan process. Much like the investment you have made with your equipment, it is our investment to keep you well informed so you can conduct business in a wise and fair manner.
One other aspect if you're looking at getting an auto title loan on your construction vehicles is the importance of contacting us first.  As I'm sure you know if you own a construction vehicle, they're not typical vehicles that are easy to make an accurate valuation on.  After all, pulling up to one of our 11 Valleywide Locations in a tractor or an excavator might not be the most ideal scenario.  If you're looking for this kind of a loan, then it's vital that you contact us first before you head down to our locations.  A simple phone call, or filling out our Online Title Loan Application, or even using our live online chat, makes the entire process quick and simple for the both of us and allows us to work out many of the loan terms and conditions before you even have to come into our store.  If you do need a Construction Title Loan, Phoenix Title Loans is the only title loan lender that you should trust with your vehicle.
We have been in business for over the past ten years; this has allowed us to see many vehicles and issue many loans therein. Our services are open to all that enter our doors; especially those who operate businesses and need cash to stay afloat. Regardless of your city, whether it is Scottsdale, Mesa, Glendale, Tempe, Phoenix, Avondale, visit Phoenix Title Loans today. Investment and auto title loans