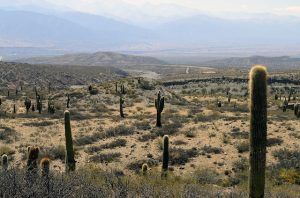 Arizona City is a nice place to live, but can be a challenge with little financial options available. You're not lost to us! We at Phoenix Title Loans can give you the financial boost you need to bounce back in style!
So what is so unique about Phoenix Title Loans?
Phoenix Title Loans, LLC is a company that provides cash to customers based on the vehicle and its title. It is entirely on the vehicle's condition and the title being without a lien on it yet. We also offer a variety of title loans under us. We offer title loans for cars, boats, rv, helicopters, atvs, and even Mobile Home Title Loans. Simply contact us today.
We also have under our belts over a decades worth of experience.  We've done auto title loans in Eloy, Casa Grande, Arizona City, and everything in between.  We've also done thousands upon thousands of title loans in our service to the Valley of the Sun making us experts in the evaluation, appraisal, and origination of every single auto title loan possible.  This makes us confident in each and every service we offer, and that confidence means nothing but good news to our customers.  Being confident in providing different auto title loans on all sorts of vehicles allows us to offer: the highest loan to values (more money in your pocket), the lowest interest rates (allowing you to pay off your loan faster), the lowest monthly payments (keeping YOU in control of your repayment options) and a service for each and every situation to get you within financial security.  Phoenix Title Loans is Arizona City's premier auto title loan lender and strives to continue our streak of excellent service by helping you.
Arizona City is close by. How do I get to you?
Provided is a map with directions to go by in order to reach us:
Though we provide a map to our Casa Grande location, it's up to you to how to arrive to us.
This is a drive for me. What options do you have to save time?
There is the benefit of contacting us through our chat options. Our representatives can assist you in answering any concerns you have. We also offer an Online Application to fill out. That way, we have the basic paperwork ready to go when you arrive at the store in Casa Grande. One thing we would ask is to bring the title of the vehicle and a current, valid State-Issue Driver's License. We do have to give you the cash at our store though, so yes, you do have to come to us.
So do I need to keep driving back for repayment?
You only do that if you plan on paying cash at the store. Otherwise, we recommend the following options for repayment: One, mail a Certified Personal Check, or Cashier's Check. Two we accept PayPal payments but only for installments; paying out is through another means. Three, call us and we can accept a payment over the phone with your Debit Card. The choice is entirely to the customer.
Why is Phoenix Title Loans so important anyways?
Phoenix Title Loans is a trusted Title Loan company for the majority of the Valley of the Sun. We have been a Valley staple for the past 1o years and beyond. Through our services, we have helped many customers handle their financial needs. Now we're spreading our wings and reaching out to smaller towns like Arizona City, Florence and the like. We want to be the first and foremost choice to get you what you need in terms of money. So when you are in the city of Casa Grande, stop by Phoenix Title Loans today!