[huge_it_share]Everyone needs rest and relaxation in life; whether it's a few days away from the office, a change in scenery, or a chance to simply stretch out and wind down. We all need a vacation in our lives. But vacations, like many things, can get costly. Even Stay-cations are costing a bit. A Cookout, a Movie Marathan, even a simple get-together can cost a pretty penny. So if you need a little more money to make your Vacation or even your Stay-cation worthwhile, visit Phoenix Title Loans today.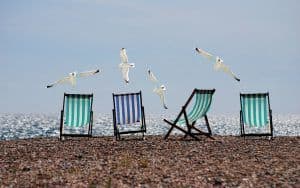 We make an effort to get you the money you need as painless as we possibly can. The process usually takes about an hour, but it has been less in some cases. This gives you the time you need to get your vacation or stay-cation plans in motion. Got a roadtrip in mind? You can still keep the car and drive off in it while you get the money from us! We will, however, recommend traveling the full length of Route 66 for the roadsters. Or if you are in the stay-cation mood, the extra funding can get you in the mood to grill up some food and invite friends over to have a little fun! The options are near limitless with a little pocket money in hand. That's what Phoenix Title Loans is here to help with.
We at Phoenix Title Loans have ten locations in the Valley. This allows citizens in the cities of Tempe, Scottsdale, Phoenix, Chandler, Casa Grande and beyond a chance to get the help out their vacation or stay-cation needs. With over a decade of experience in the Title Loans, we are confident to get you cash fast! So plan on Phoenix Title Loans, LLC to be that go-to place for the extra cash for your vacation or stay-cation today and enjoy yourselves to the fullest.
https://www.phoenixtitleloans.com/wp-content/uploads/2016/07/sunset-64123_640.jpg
425
640
MikeRivers
https://cdnssl.phoenixtitleloans.com/wp-content/uploads/2016/10/21013059/LOGO300x83.png
MikeRivers
2016-07-07 08:15:30
2016-09-28 10:16:36
Vacation or Stay-cation Fundings, thanks to Phoenix Title Loans!