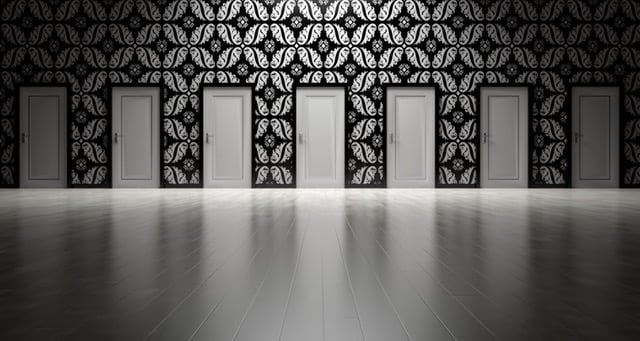 Everyone desires to find better deals in life; better homes and cars, better pizza, better title loans. Well, while we cannot offer better home, cars or pizza, Phoenix Title Loans can offer better title loans than our competitors.
We have Better Title Loans Because we Understand our Customers
First and foremost, we have to be better than our competitors simply because we live here as well as do business here. Our company was started here in the Valley of the Sun. As such, a lot of our employees are from the Valley, making a living just like our customers. We also understand that customers need ways to get cash on their own terms. That could mean getting enough money to cover their current issues, or repayment options that better suit their needs. Simply saying 'we have better title loans' means little without understanding the needs of customers' concerns.
Second, we have better title loans that most of our competitors as we're still around. For over ten years, we have served and supported many customers in the Valley. Some customers have had their whole lives turned around for the better by simply applying for a title loan with us. We don't bring up such facts simply because the truth is self-evident. We would not be in business without being able to understand our customers and provide better title loans than those in the pawn loan industry that's also in the Valley.
Third, our vast experience throughout Mesa, Tempe, Scottsdale, Phoenix, Chandler, and Avondale have made us experts at the valuation of vehicles.  A better valuation is perhaps one of the most important aspects to getting a title loan for both us, Phoenix Title Loans, and you as our title loan customer.  A good, confidence valuation allows you to get the most amount of money out of your vehicle because we're sure of its value.  If we can say without a doubt that your car is worth the amount that we're loaning to you, then we can offer you the most favorable loan terms at the same time.  Phoenix Title Loans offers better title loans with the lowest interest rates, lowest monthly payments, and most loan-to-value in all of Arizona!  For your title loan needs, there's simply no competitor in the Valley of the Sun.  Feel free to give us a call, use our online chat down below just about any day of the week, or even just fill out our Online Title Loan Application and we'll get back to you within 24 hours!  A Better Title Loan means the best service for you, with more locations, more ways to communicate, and more loan terms to offer.
Better Title Loans means Better Experiences
It's not just the loans themselves that make us stand out. We also take extra steps to work with our customers. For some, we meet them face to face. For others, we offer our assistance via chat or from our online applications. Finally, we have been known to handle aspects of the loan, such as meeting you in – say – the police impound lot as an example. Keep in mind, we are a title loan company; we can only provide money based on title loans that are under the customers' ownership, but we will help in any way we can.
Our customer service is simply rivaled to none.  People continue to return to Phoenix Title Loans for any of their loan needs for one and simple reason: our associates.  Not only are they highly skilled and trained, but they're compassionate and caring.  Our associates take on the Phoenix Title Loans mantra of customer first, and to put them in situations that help.  It's better for both of us, after all, right?  We deliver a great customer experience to you to keep you happy, but also so that you'll continue to return to us.  We'd hope that someone would do th esame if we found ourselves in the situation, so we're paying it forward to our community.
What does it all mean?
Bottom line: Phoenix Title Loans is a Valley-owned and operated business. As such, we work hard to provide great title loans to our customers and better title loans over those in the same field as us. That said, we won't stop at just being better. Our goal is to be the simple, and single best choice of title loans the Valley can rely.
Still not convinced that we have the better title loans in the Valley of the Sun?  Just go ahead and check out our Google reviews, through our 11 valley wide locations we have hundreds upon hundreds of reviews.  You don't survive for over a decade, span to eleven different locations in all major cities, and amass hundreds upon hundreds of reviews without having served the citizens of Arizona as best as possible.  Phoenix Title Loans are proud Arizona natives, and live to serve our fellow citizens.  We serve the areas of Tempe, Mesa, Scottsdale, Phoenix, Avondale, Chandler, and Casa Grande, and will continue to do so for years to come.  Come to us for better title loans, fair interest rates, low monthly payments, and most importantly a fair, flexible treatment.  We have no desire to take advantage of people when they find themselves in financial distress, and will always do everything in our power to keep you on our feet.  If you're not sure what kind of title loan or service is right for you, we have tons of easy communications that you can use to reach out to us.  You can use our online chat that is live most hours of most days, you can fill out our Online Title Loan Application and receive a response in less than 24 hours, you can call us, or just come on and visit one of our eleven valley wide locations.  We're here to help, so let us help!